9-piece Variety Brush Kit - Every Stiffness - All Purpose Cleaning | YEO-G5-W4C-R2M-KJS-B2L-QC-DB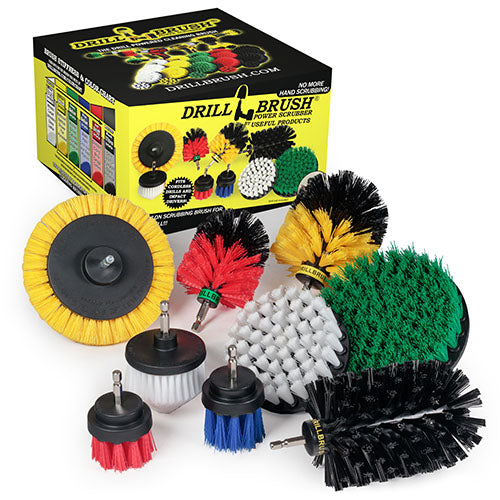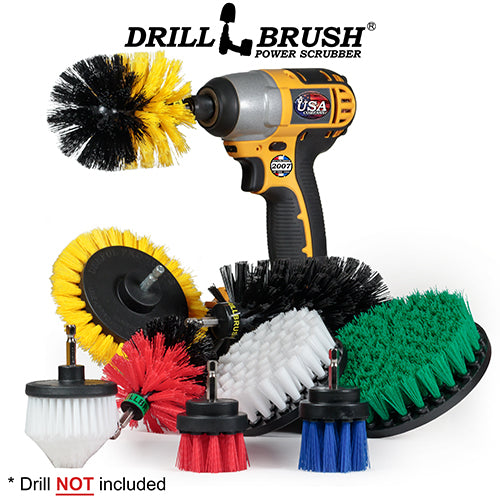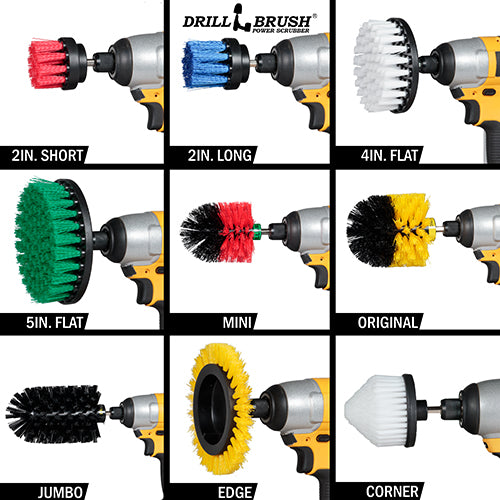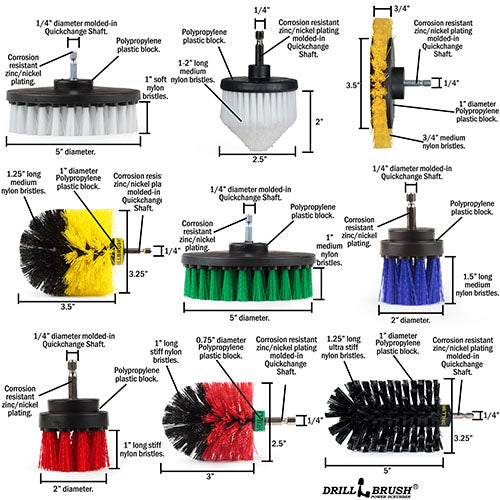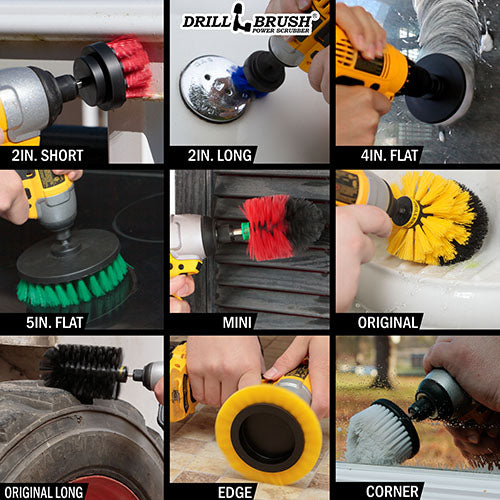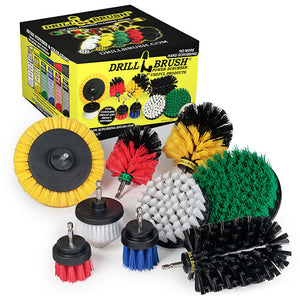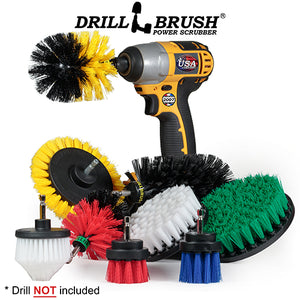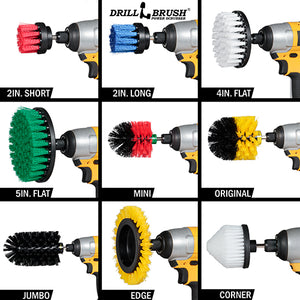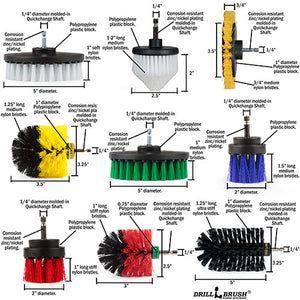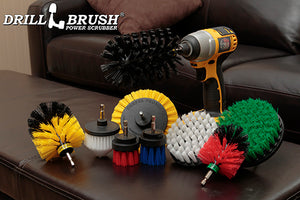 Buy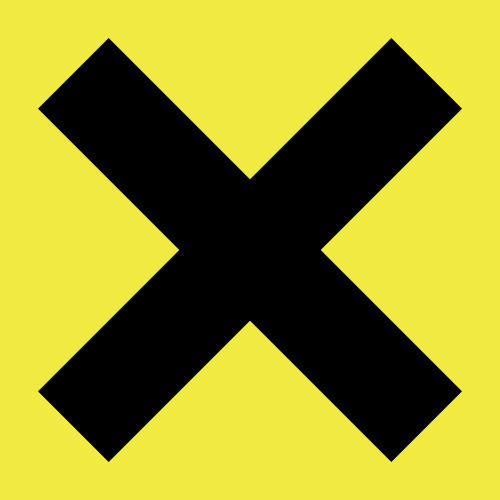 SKU:
YEO-G5-W4C-R2M-KJS-B2L-QC-DB
7in. Industrial Brushes All Products Detail Brushes Edge Brushes New Products Variety Kits
Need a little of everything to get your home back in order? The 9-piece kit has every brush and every stiffness to get the job done! Included in this massive variety kit are:
A Stiff Red 2 inch Short detail brush for spot cleaning on outdoor and tough-to-clean surfaces.
A Medium Blue 2 inch Long detail brush for scrubbing around intricate fixtures.
A Soft White 4 inch flat brush for scrubbing mirrors, windows, coffee tables, and other flat delicate surfaces.

A Medium Green 5 inch flat brush for tackling stains on Kitchen surfaces, such as stovetops, countertops, and refrigerator shelves.
A Stiff Red Mini Original brush for cleaning out heavy dirt and grime from vinyl furniture and gutters.
A Medium Yellow Original brush for scrubbing bathtubs, toilet basins, sinks, and other curve and corner-based Bathroom messes.
An Ultra Stiff Black Jumbo Original brush for heavy duty stains on grills, fire pits, and more.
A Medium Yellow Edge brush for scrubbing tile grout, shower door tracks, and other grooved surfaces.
A Soft White Cone-shaped Corner brush for cleaning crown molding, rims, headlights, and other home and auto based clean-up.
Our brushes are designed as attachments for use in the cordless drill that you already own. No need to buy another tool to sit in your closet! The higher speed and power of a cordless drill allows you to cut through messes up to twice as fast as standard cleaning methods. We've engineered our shafts and blocks to last, unlike our competitors whose brushes tend to break under heavy load or sustained use.
Each brush features:
Non-scratch nylon bristles
Steel shaft with a rust resistant nickel plating
Strong polypropylene plastic block for increased durability
1/4 inch quick change shaft for use in any drill or impact driver