Original & 5in Yellow Brushes - Medium Bristles - Bathroom & Shower Cleaning | Y-S-5O-QC-DB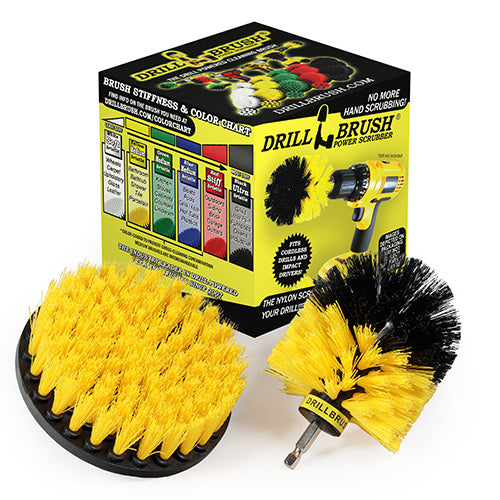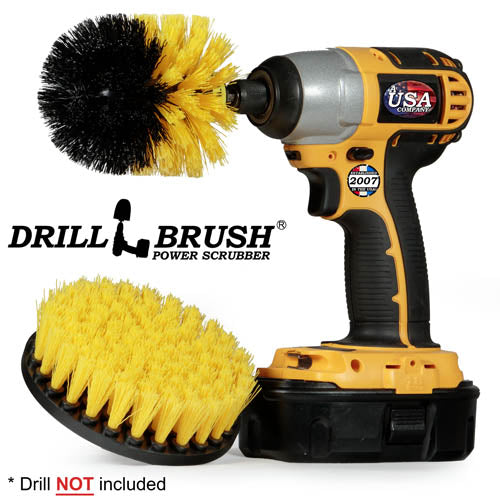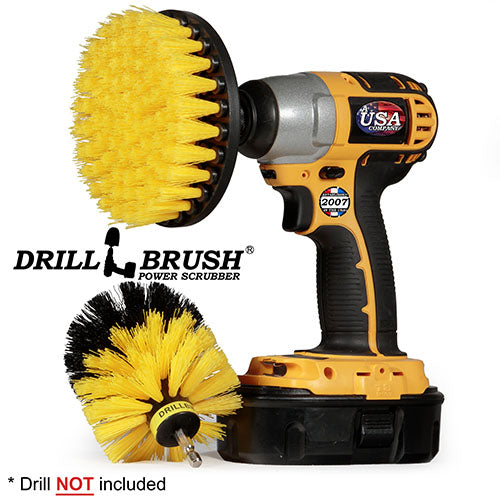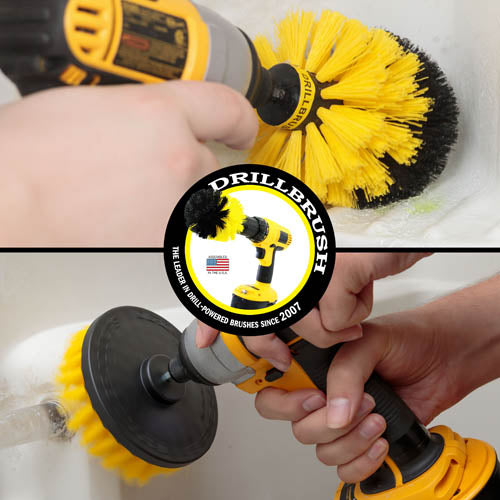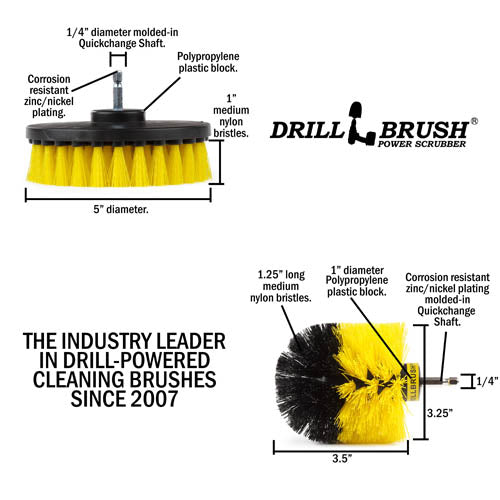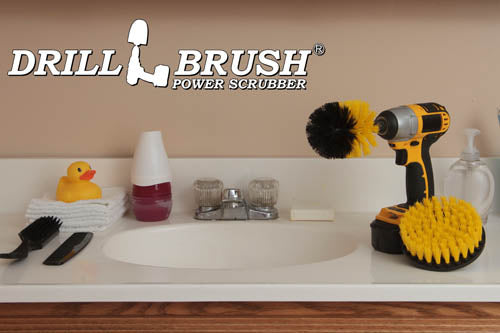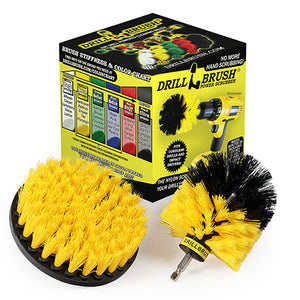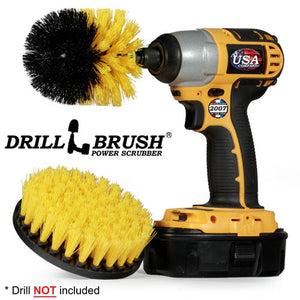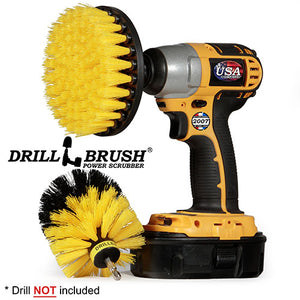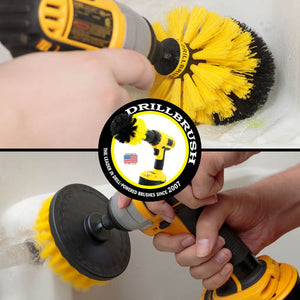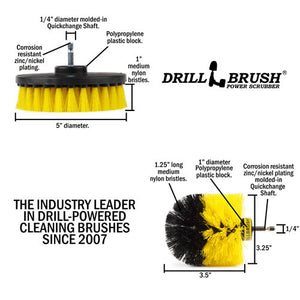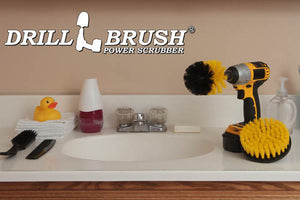 Buy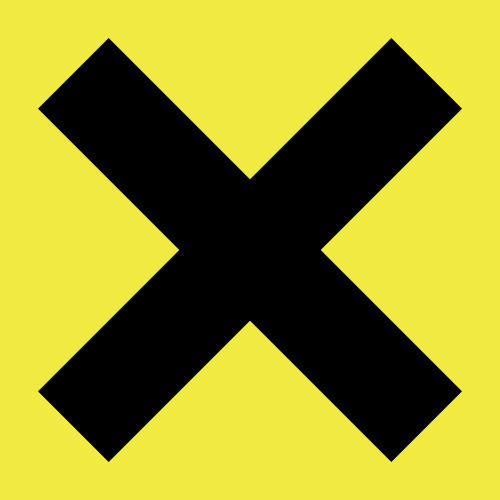 Included in this kit:
1x Yellow Original brush
1x Yellow 4 inch flat brush
5O Kits All Products Brushes and Brush Kits Medium brushes Yellow Brushes
This kit features a bullet shaped Original brush and a flat 5 inch brush with medium yellow bristles - color coded for bathroom use! The bullet brush is perfect for the curves and corners of tubs, toilet bases, shower door tracks, sinks, and drains. The flat brush is better for large flat surfaces like showers walls, tubs, drains, tile and grout.
Each brush features:
Our medium yellow bristles
A steel shaft with rust resistant nickel plating
A strong polypropylene plastic block for increased durability
A 1/4 inch quick change shaft for use in any drill or impact driver
Our brushes are designed to leverage the muscle of your cordless drill! The high speed and power allows you to cut through messes up to twice as fast as with hand scrubbing.