Ultimate Yellow Brush Kit w/ 7in Extension - Medium - Bathroom & Shower | Y-542OMS-2L-7X-QC-DB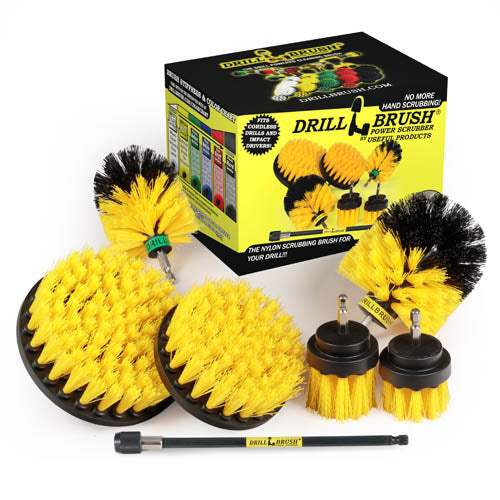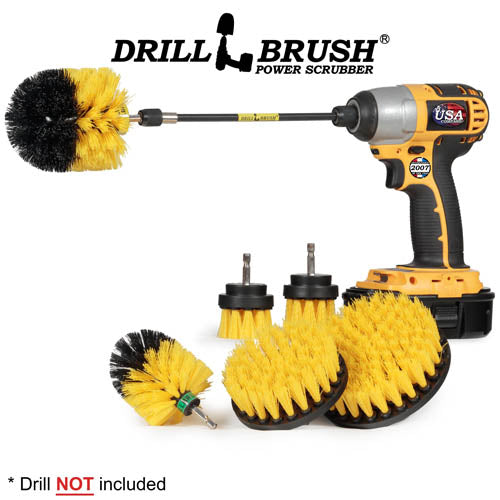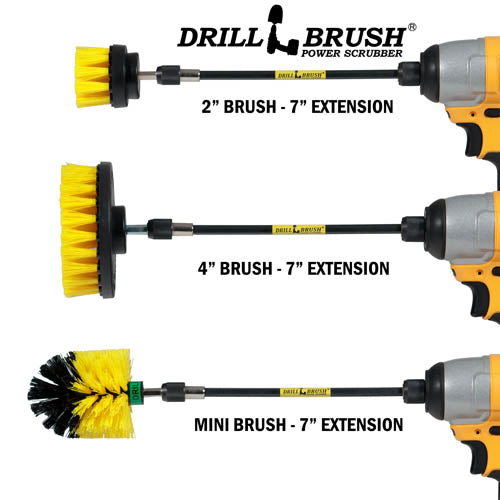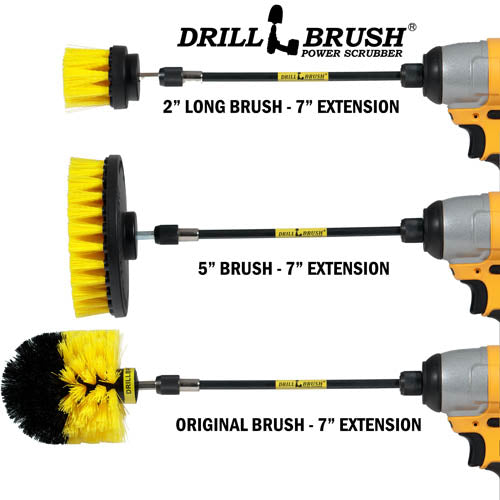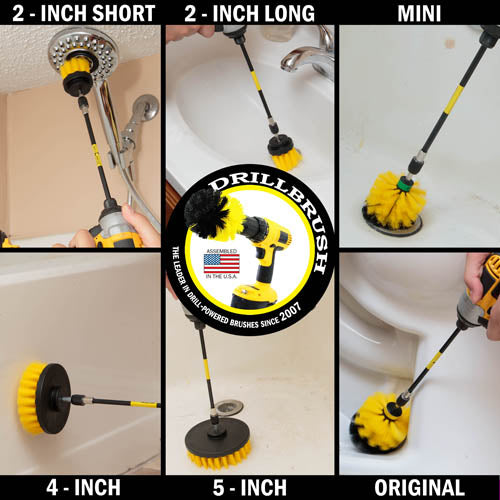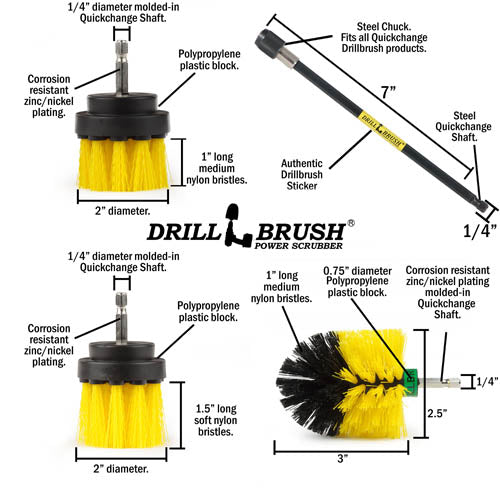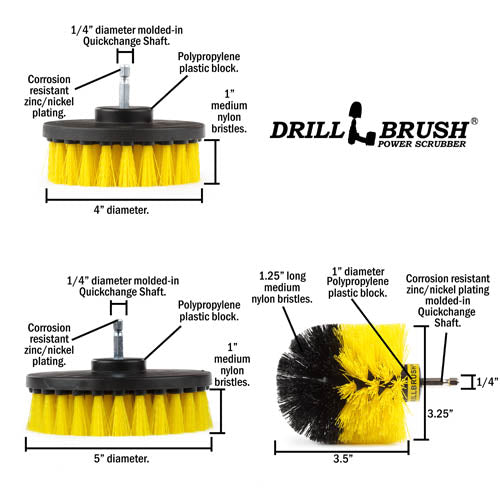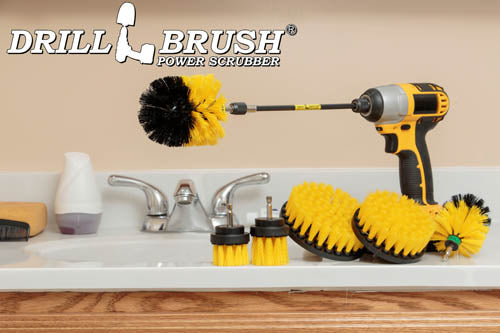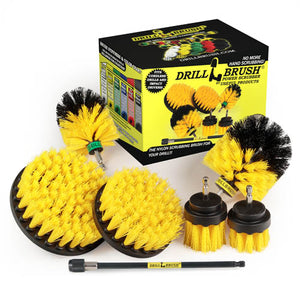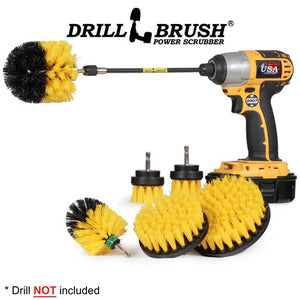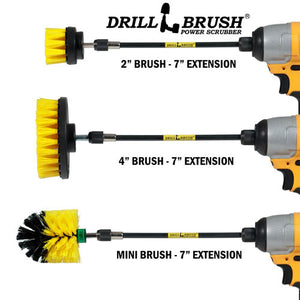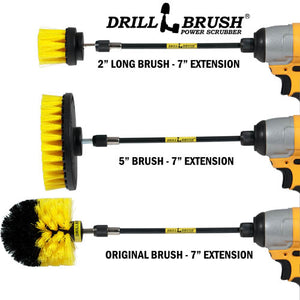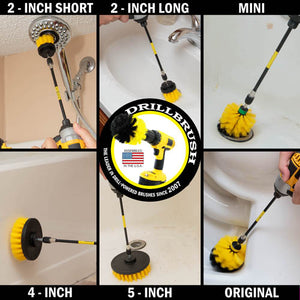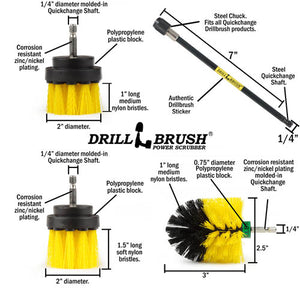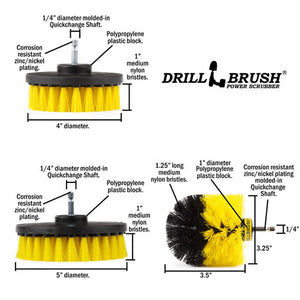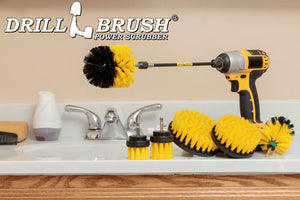 Buy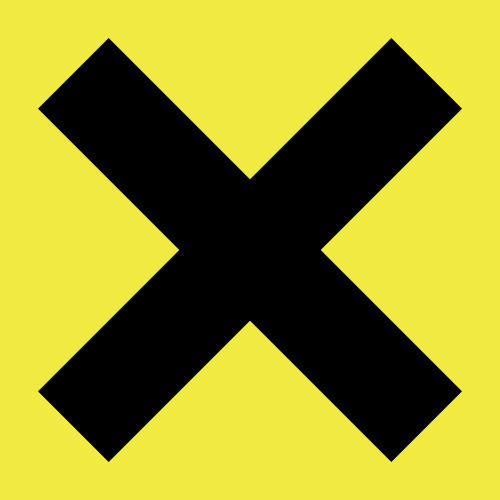 Included in this kit:
1x Yellow Original brush
1x Yellow Mini brush
1x Yellow 5 inch flat brush
1x Yellow 4 inch flat brush
1x Yellow 2 inch Short detail brush
1x Yellow 2 inch Long detail brush
1x 7 inch extension
All Products Brushes and Brush Kits Detail Brushes Extension Kits Medium brushes Ultimate Kits Yellow Brushes
If you're in need of a wider range of bathroom brushes than our main yellow kit  (SKU Y-S-42O-QC-DB) provides then our ultimate bathroom kit may be the one for you!
Each brush features:
Our medium stiffness yellow bristles
A steel shaft with rust resistant nickel plating
A strong polypropylene plastic block for increased durability
A 1/4 inch quick change shaft for use in any drill or impact driver
Our brushes are designed to leverage the muscle of your cordless drill! The high speed and power allows you to cut through messes up to twice as fast as with hand scrubbing.
The 4 & 5 inch flat brushes are best used on large flat areas like tile, shower walls and floors, and rough or frosted glass doors.
The bullet-shaped original and mini brushes can get into curved spaces like the rounded corners in your tub. The mini brush is especially good in tight corners, shower shelves, and drains.
The 2 inch detail brushes are best for small spots that get missed or need special attention. Instead of spending time and effort scrubbing small messes, just grab our 2 inch brushes and let your joints rest easy.