Original & 4in Blue Brushes w/4in Pads - Soft & Stiff Pads - Pool & Marine | S-B4O-P4-WB-4V-QC-DB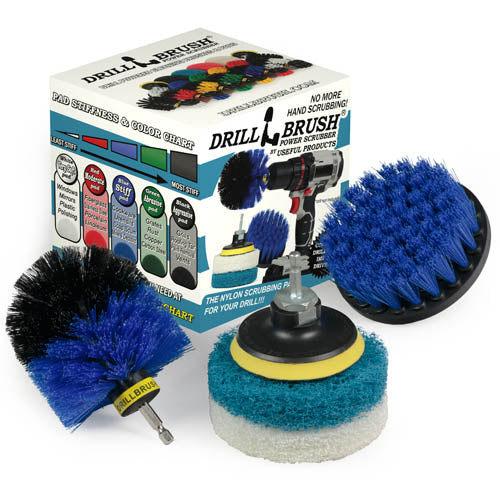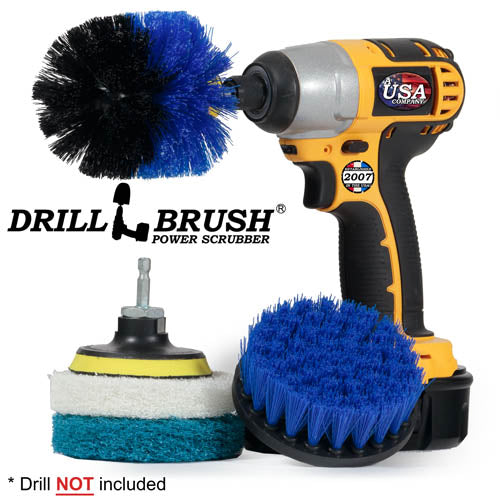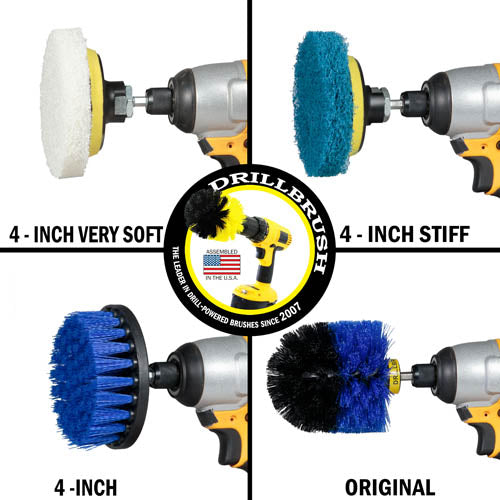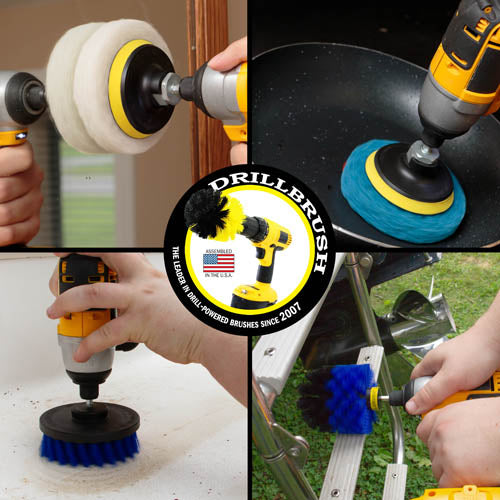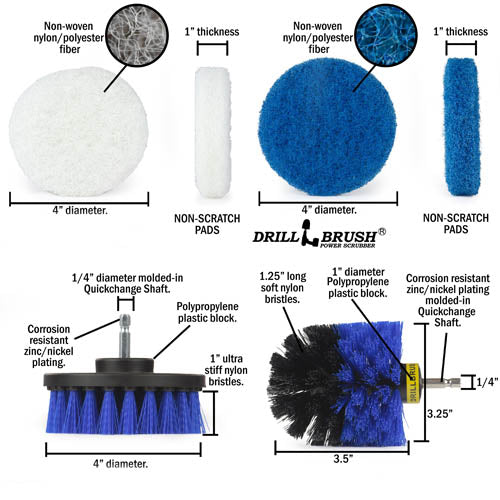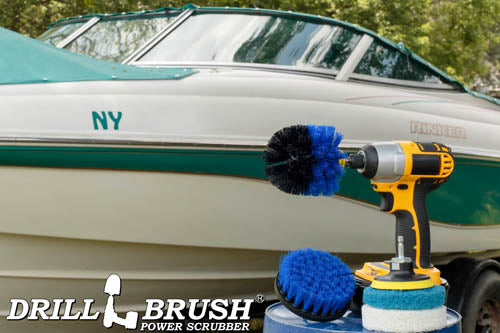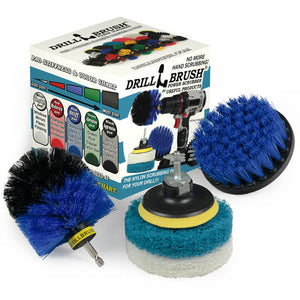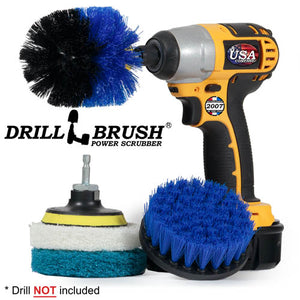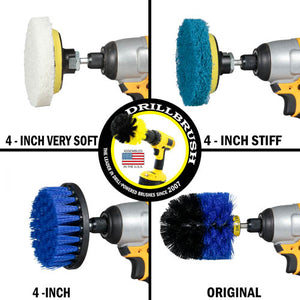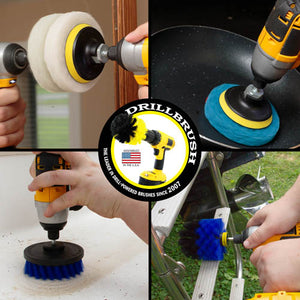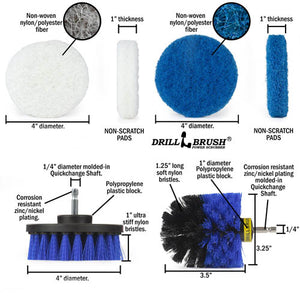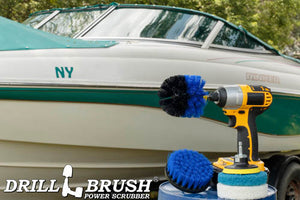 Buy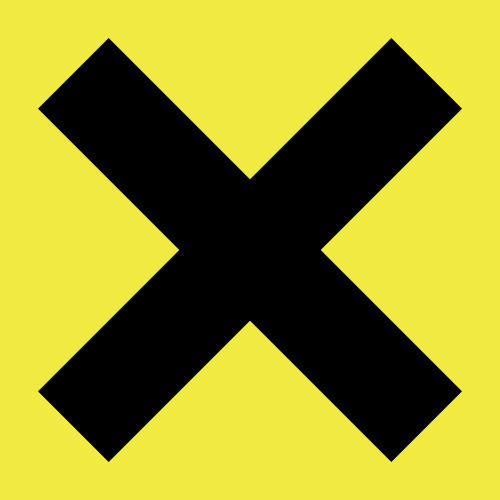 All Products Pad Brush Kits
Get your pool looking cool with our pool and marine brush and pad kit! Each brush features:
Our blue medium stiffness nylon bristles
A heat treated steel 1/4" quick change shaft compatible with almost all cordless drills
A strong polypropylene plastic block for high durability
Our brushes are designed to leverage the muscle of your cordless drill! The high speed and power allow you to cut through messes up to twice as fast as with hand scrubbing. Here are some recommend uses:
The bullet shaped original brush is a great general purpose tool for a wide array of surface shapes.
The 4 inch flat brush is good for cleaning larger surfaces like boat hulls and centerboards/daggerboards.
The white pads are the softest in our lineup, and that makes them a great choice for windshields, mirrors, finished interior wood, and other delicate surfaces.
The blue pads are stiffer, and are great for tough jobs like clearing mineral deposits on metal surfaces.