Jumbo, Original, and Mini Brushes w/ Handle Kit - Soft White Bristles - Home & Auto Cleaning | W-S-JOM-HD-QC-DB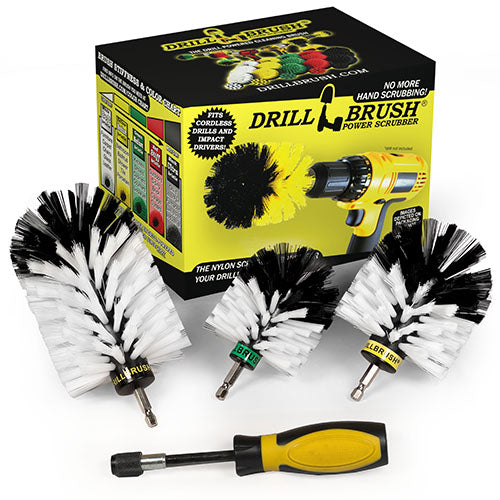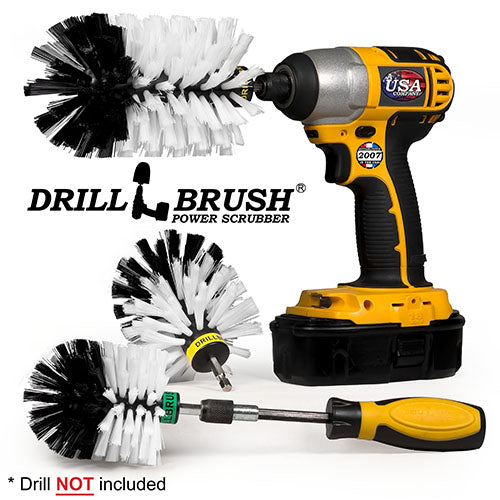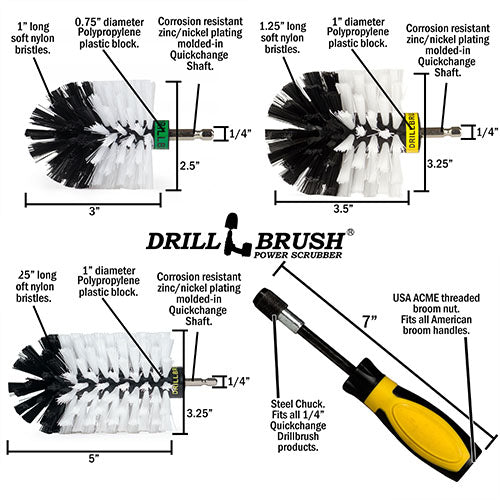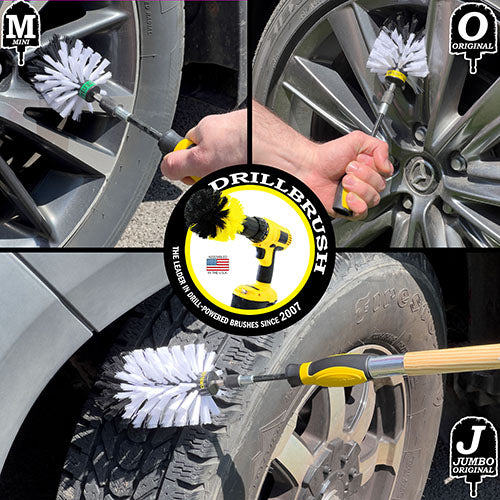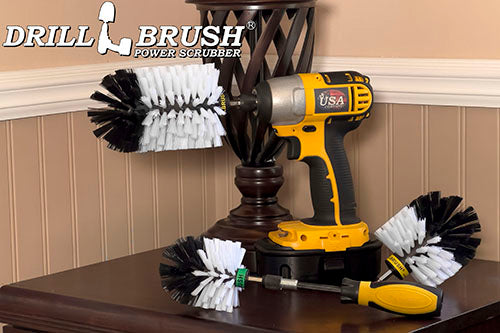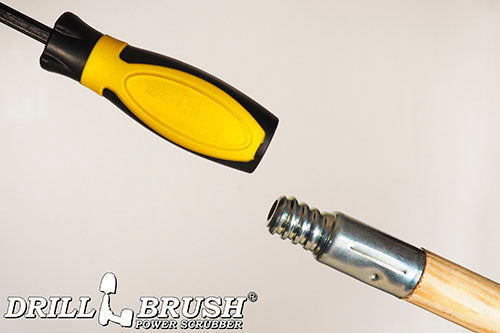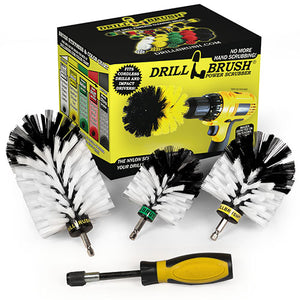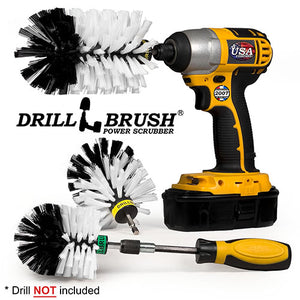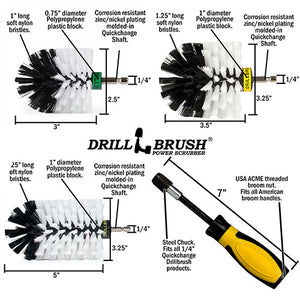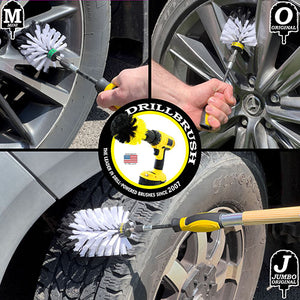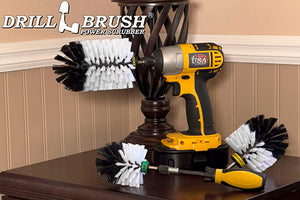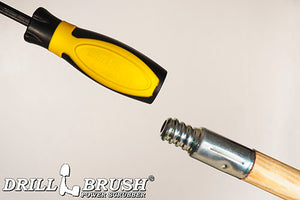 Buy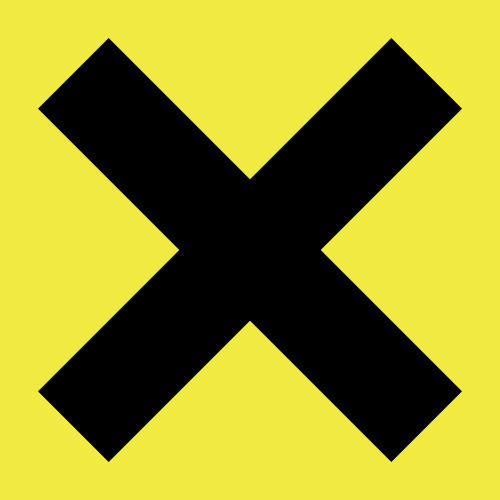 All Products Brushes and Brush Kits Handle New Products Soft brushes White Brushes
The Drillbrush Handle kit features our screwdriver-style Quickchange to ACME Handle Adapter, along with our Original, Jumbo Original, and Mini Original brushes. The Soft White Handle Kit is great for cleaning rims, car seats, and household surfaces.

The bullet-shaped Original, Mini, and Jumbo brushes can get into curved spaces like car seats and furniture. They are also great for crown molding and rims.
The Drillbrush Handle is a screwdriver-shaped adapter. One end has a sleeved quick change chuck for 1/4" quick change shafts. The other end has an ACME US threaded broom handle insert.

Our brushes can be used with the handle, or used in cordless drills and impact drivers. The Handle fits all standard US broom handles.

Each brush features:
Soft stiffness non-scratch nylon bristles
Steel shaft with a rust resistant nickel plating
Strong polypropylene plastic block for increased durability
1/4 inch quick change shaft for use in any drill or impact driver
Each brush features:
1/4 inch quick change chuck for use with any quick change attachment.

ACME US threaded insert compatible with all American broom handles.

All the brushes use our white soft stiffness bristles, and are designed not to leave scratches on surfaces even under heavy use.