Edge x2 and 1 inch Long Black Brushes - Ultra Stiff Bristles - Grill & Industrial Cleaning | K-EES-1L-QC-DB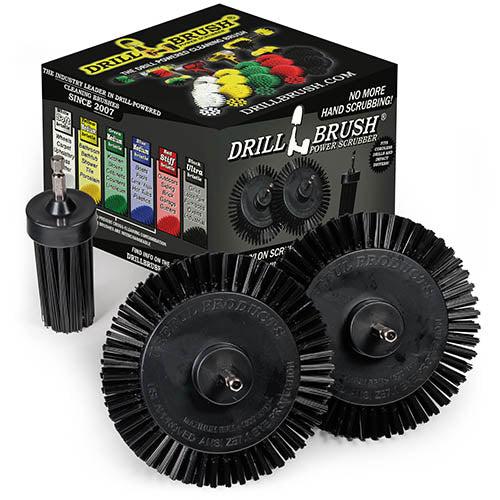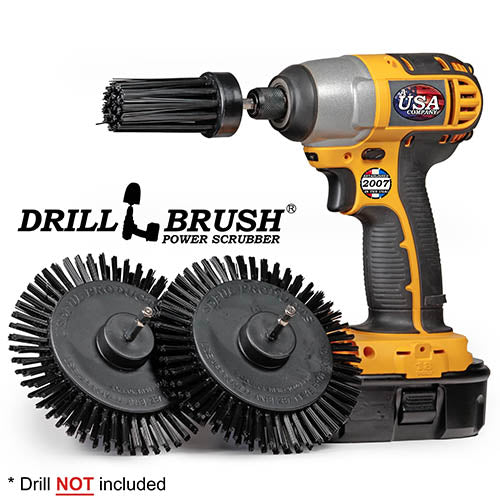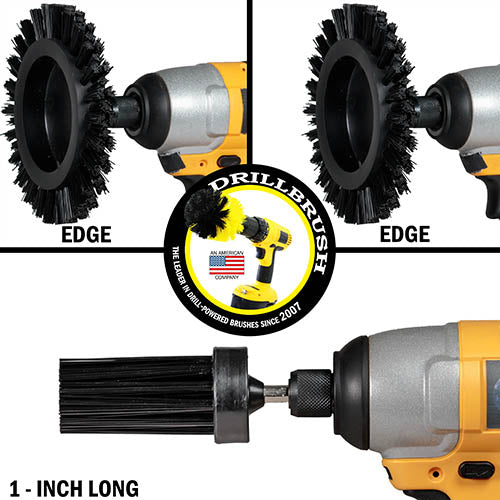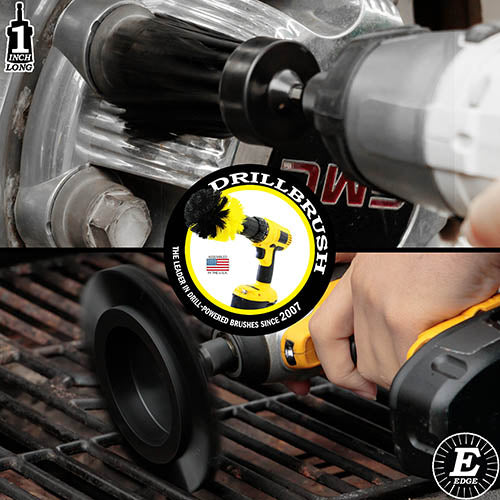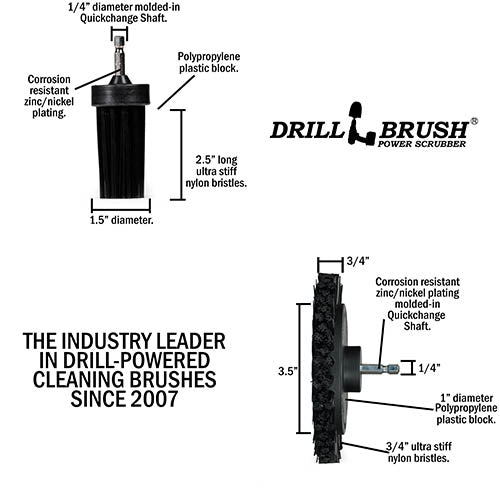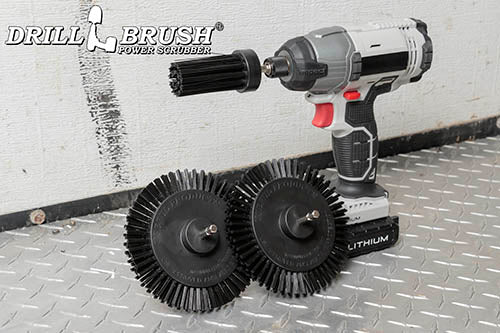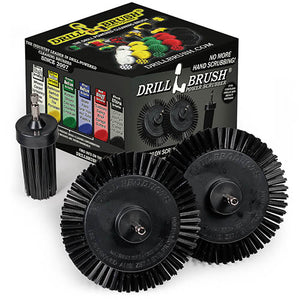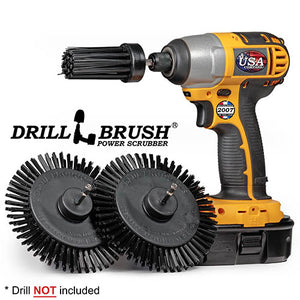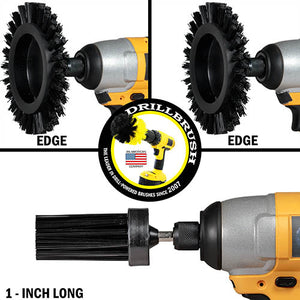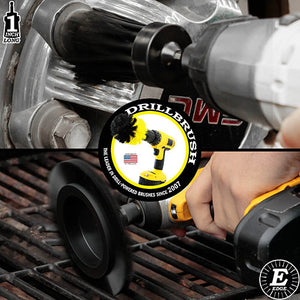 Buy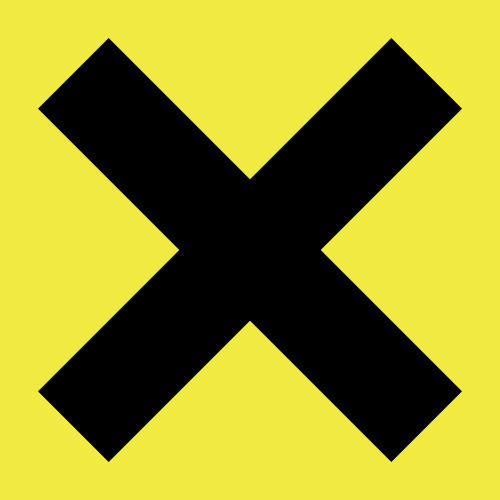 All Products Black Brushes Brushes and Brush Kits Detail Brushes Edge Brushes New Products Ultra Stiff Brushes
Don't let tough stains build up in tough to scrub spots, the 1 inch Long detail brush and it's two grout cleaning companions can save the day!
Each brush features:
Our medium stiffness non-scratch nylon bristles
A steel shaft with rust resistant nickel plating
A strong polypropylene plastic block for increased durability
A 1/4 inch quick change shaft for use in any drill or impact driver
Our brushes are designed to harness the power of your cordless drill. The high speed and power of a cordless drill allows you to cut through messes up to twice as fast as with hand scrubbing methods.
The edge brush is built for getting into grill grates, tractor tire treads, and grooves in masonry.
The 1 inch detail brush is built for cleaning small spaces and tight areas, such as lug nuts.