5in Black Brush - Ultra Stiff - Short Bristles - Stone & Concrete Cleaning | 5in-S-K-T-DB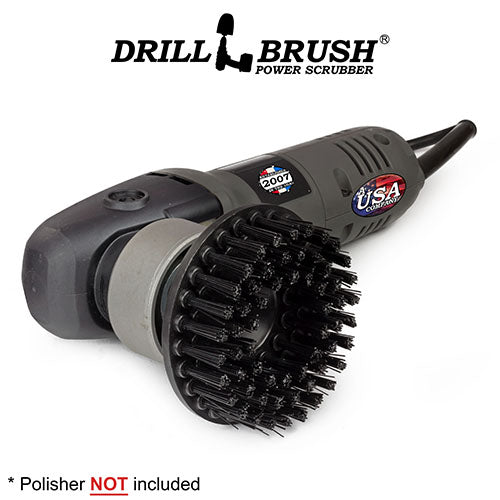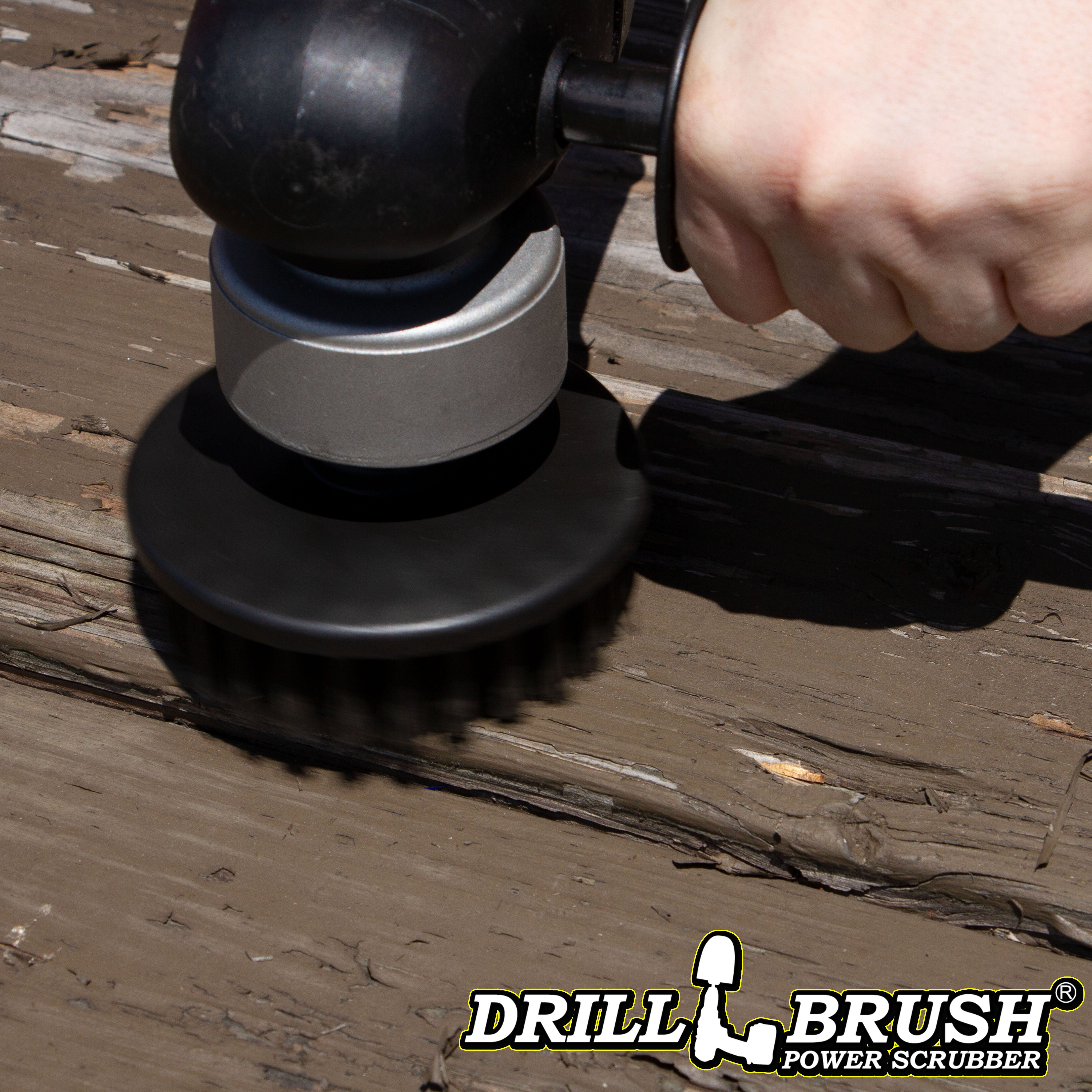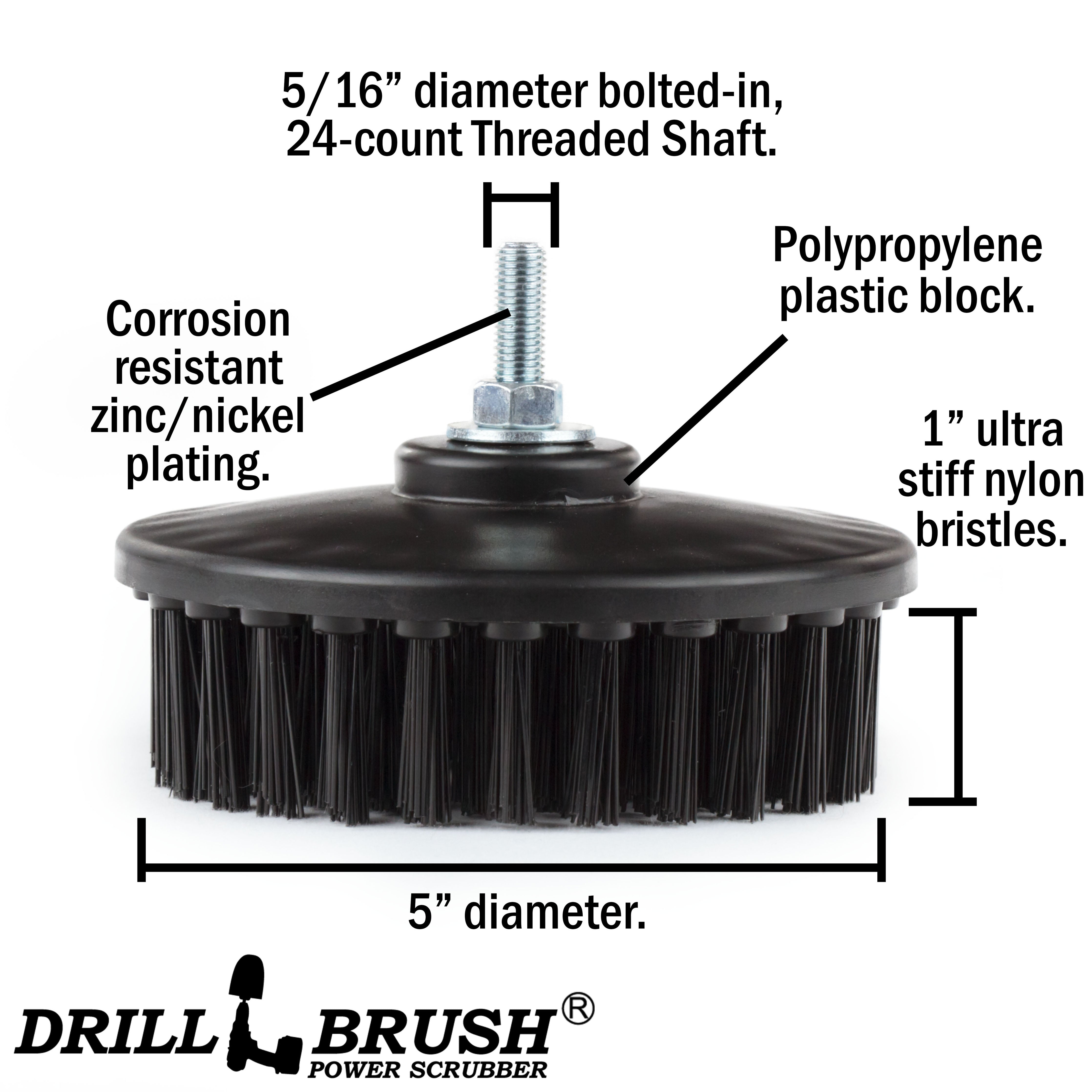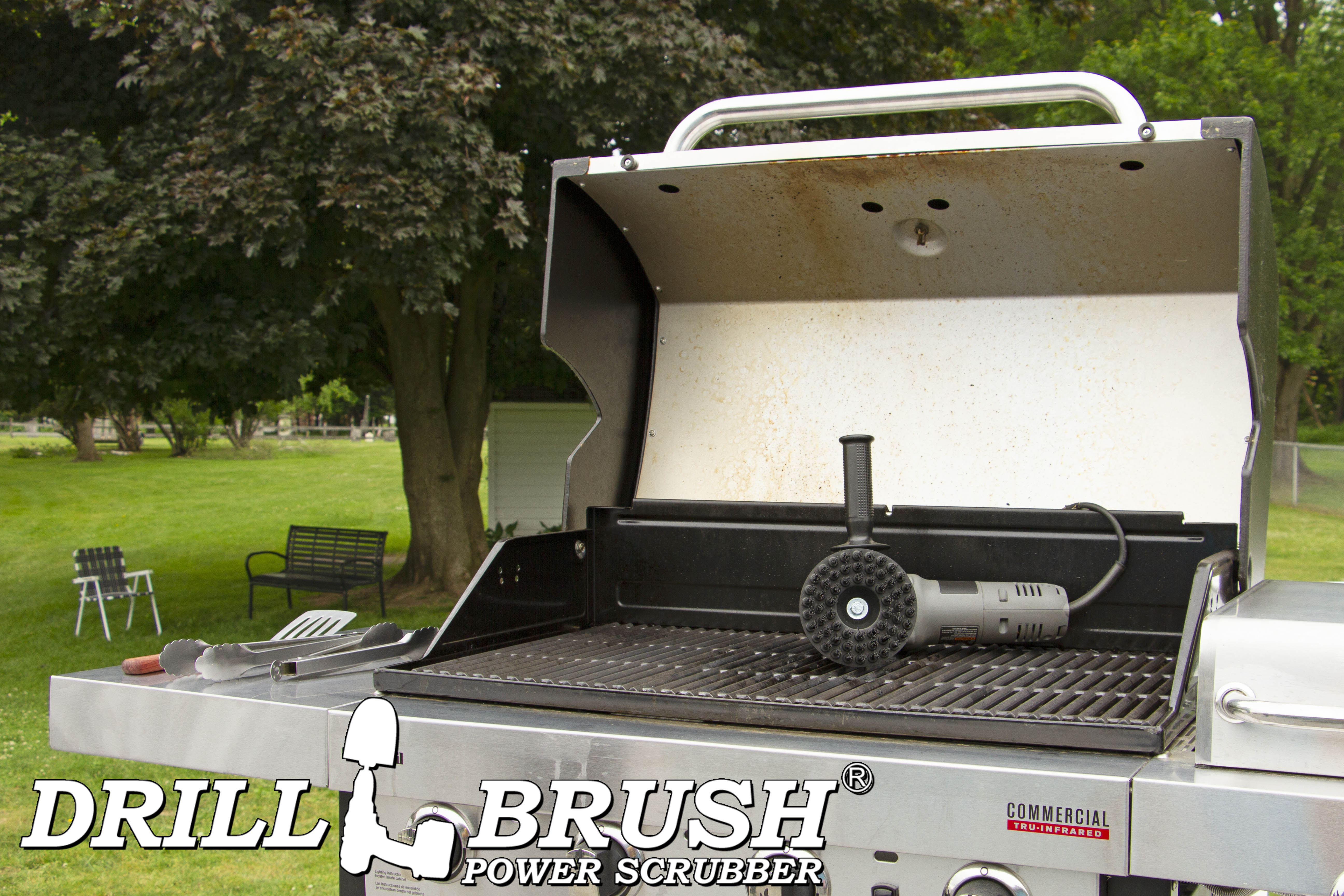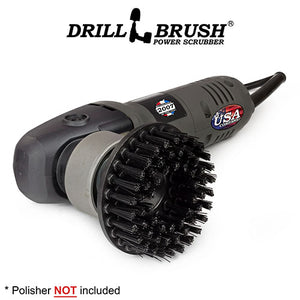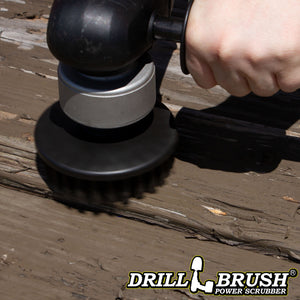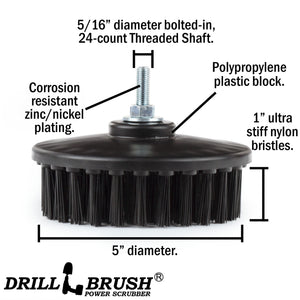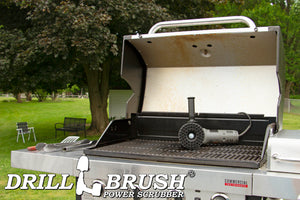 Buy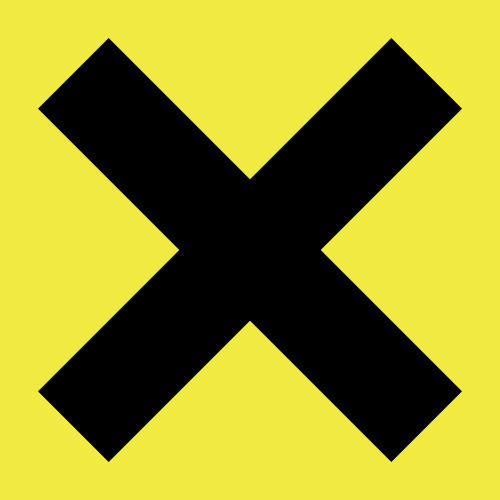 Included in this kit:
1x Black 5 inch threaded brush
5-16-x-24-threaded-shafts All Products Black Brushes Brushes and Brush Kits Flat Brushes Singles Ultra Stiff Brushes
Large 5 inch Black Ultra Stiff Power Brush with 5/16 x 24 bolted in shaft. This oscillating accessory brush has a threaded 5/16x24 steel shaft to fit popular rotary polishing and DA machines including: PORTER-CABLE 7424XP, Meguiars G110v2 Polisher, Dynabrade 59040· Orbital Pneumatic-Random Orbit and similar electric and air operated dual action machines. This brush has super stiff and aggressive nylon bristles for the removal of stains on concrete, brick or stone. The large diameter is especially useful for larger de-scaling projects on metal surfaces or removal of loose paint. This brush has very stiff bristles and is NOT recommended for fabric, carpet, or where scratching could be an issue. Our Black Ultra Stiff Drillbrushes are available in 5 inch (threaded or for drill), 4 inch, and 2 inch diameter sizes (drill only) for the professional. Machine is NOT included. We carry a complete line of drill powered brushes and cleaning pads for around the house, automotive, and Marine applications.Cordless drill NOT included Drill NOT included Click here to purchase this product on Amazon. Free shipping with Amazon Prime!