5in Flat Brush, 4in Flat Brush, 2in Short Brush, and Jumbo Original all in Stiff Red - Outdoor & Patio Cleaning Products | R-S-E542J-QC-DB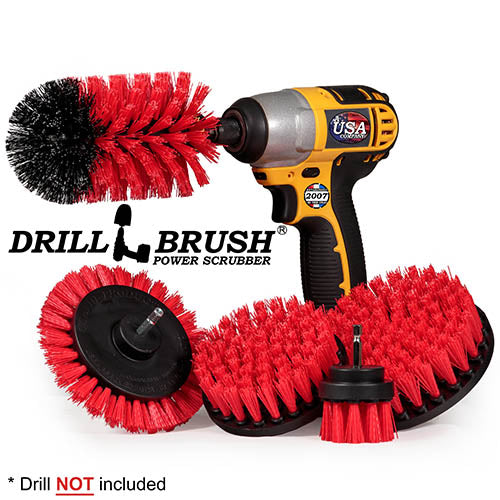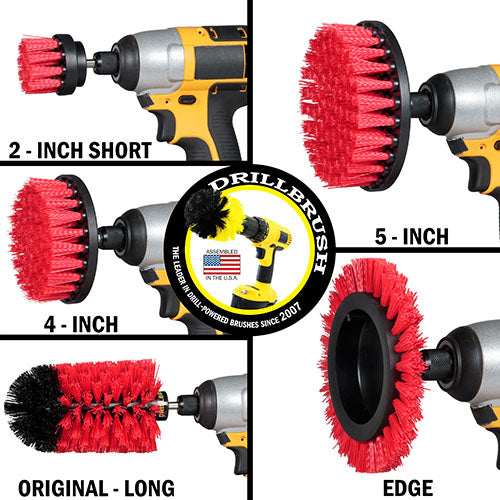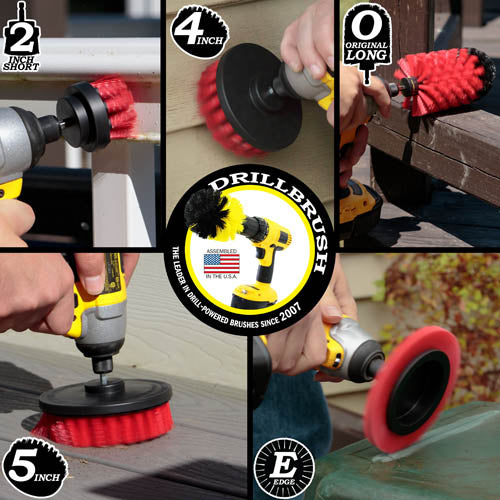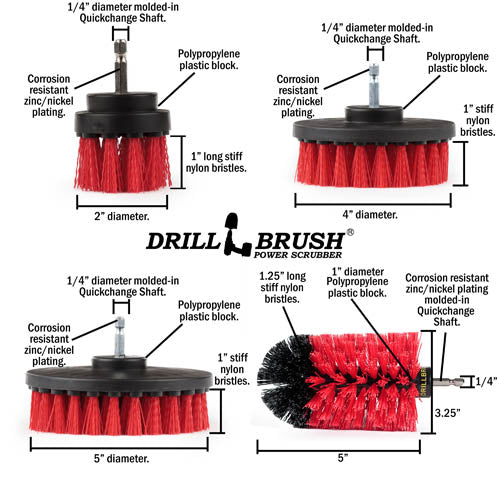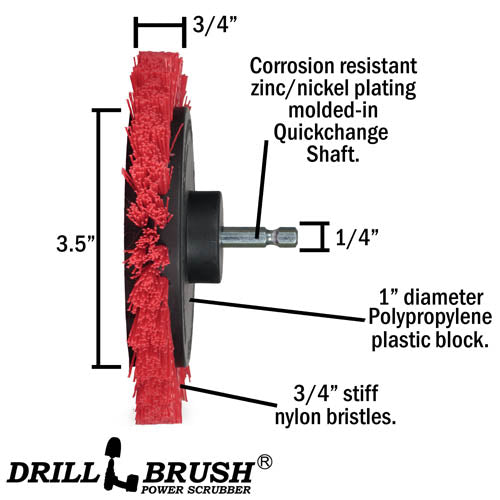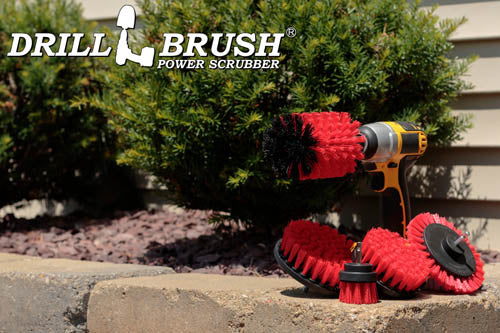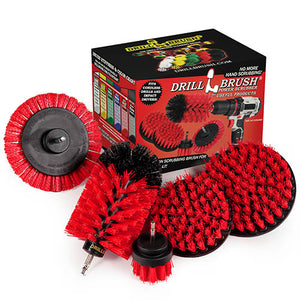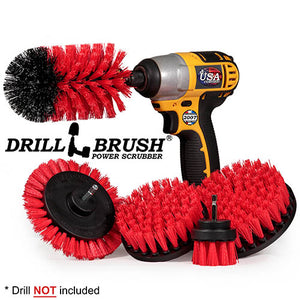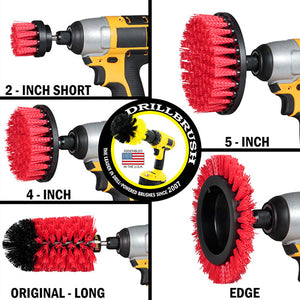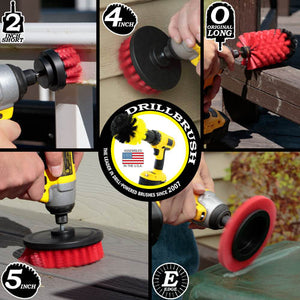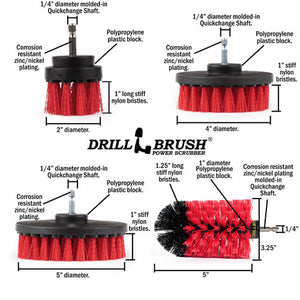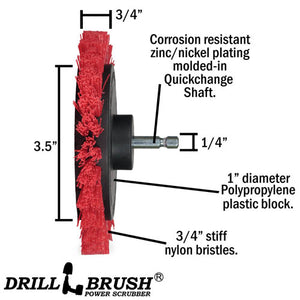 Buy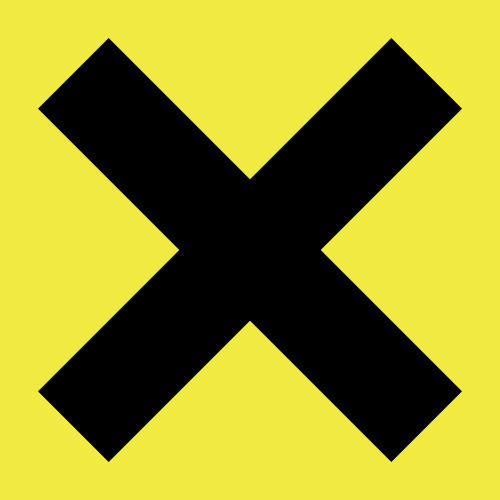 All Products Brushes and Brush Kits New Products
This updated drill brush kit includes 2 of our newest brushes as well as some Drillbrush classics to help you get the job done.
Start saving time and effort with our brush attachment set. These drill powered cleaning brushes will become some of your most used household cleaning tools. This is our newest kit and features our brand new edge brush for cleaning siding.
These drill attachments will work as a outdoor cleaning brush. This brush set includes 4 brushes in varying sizes to make sure you have the right brush for cleaning any surface in your yard or garage.
You can use our drill brush stiff red as a substitute for a concrete, and patio cleaning tool.