Original, 4in, & 2in Medium Yellow Brushes w/ 4in Variety Pads - Bathroom Cleaning | S-Y42O-P4-2WRB-3V-QC-DB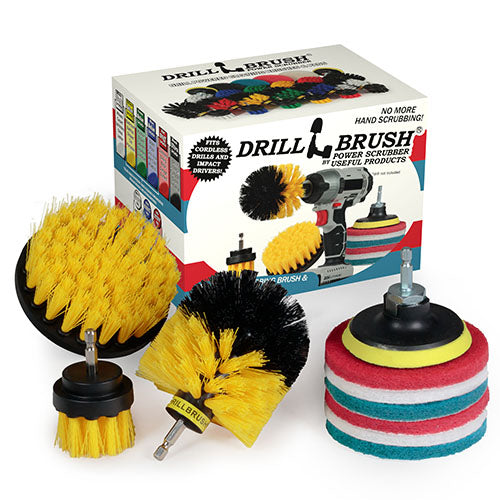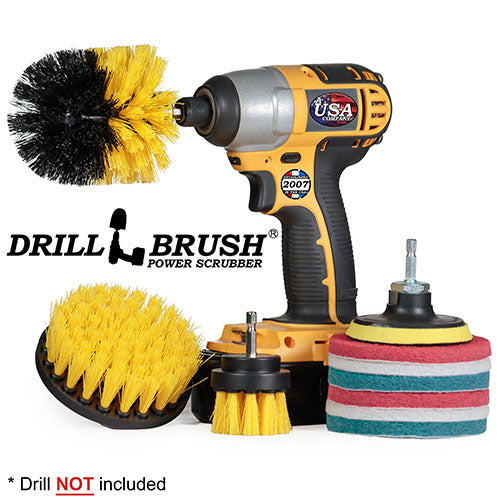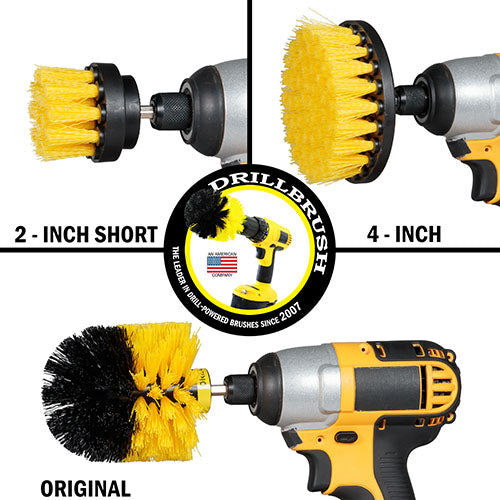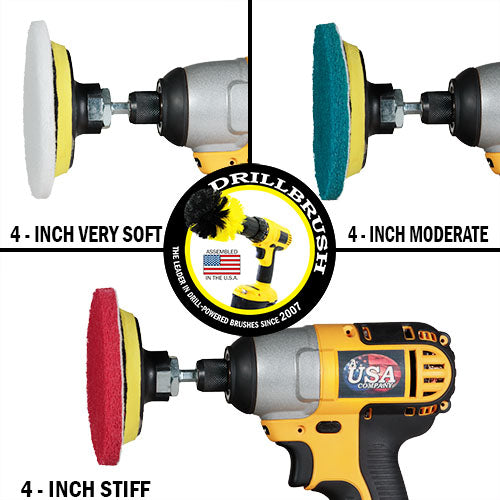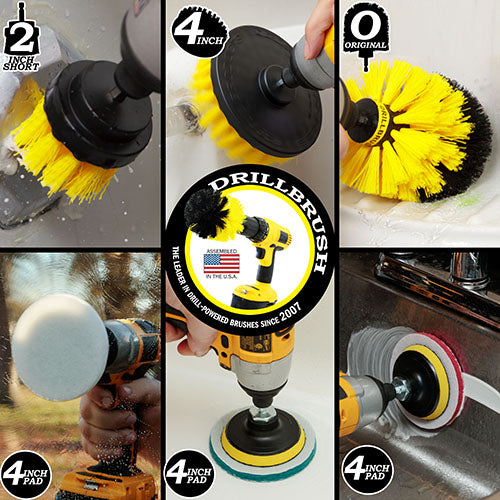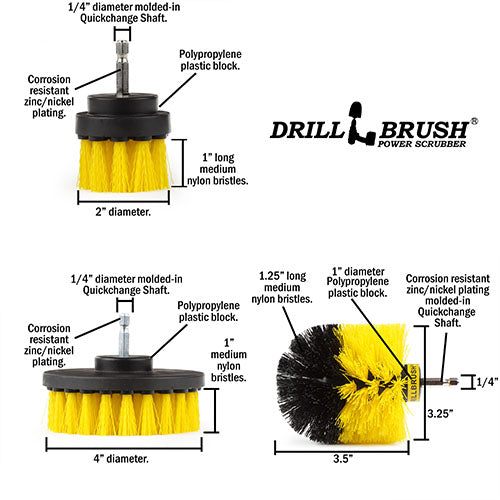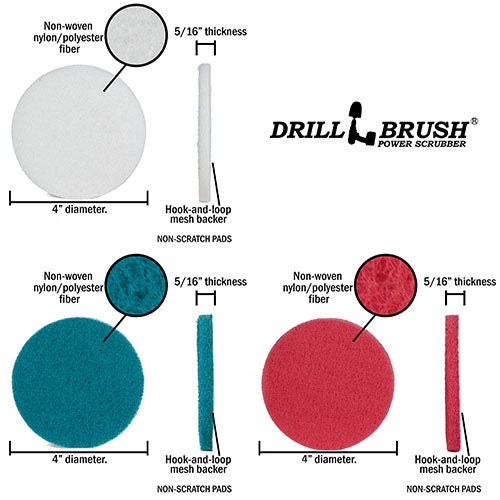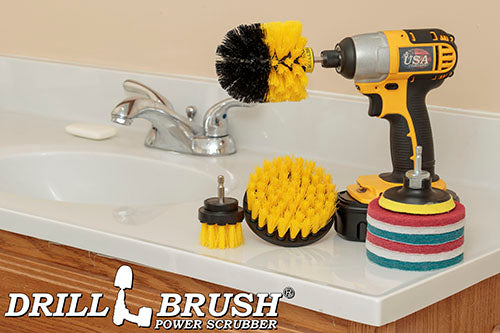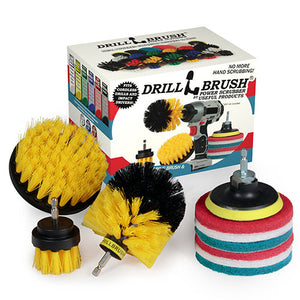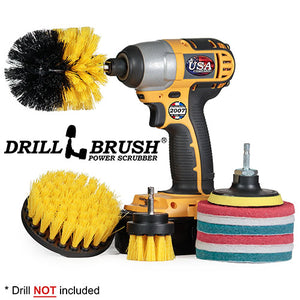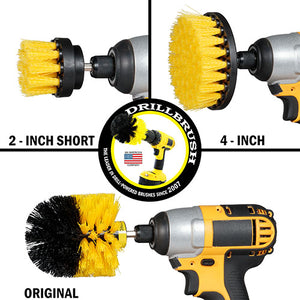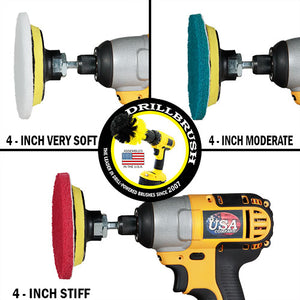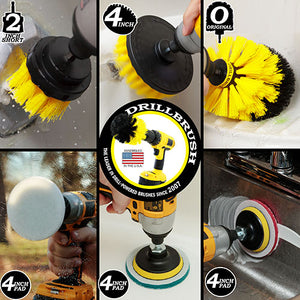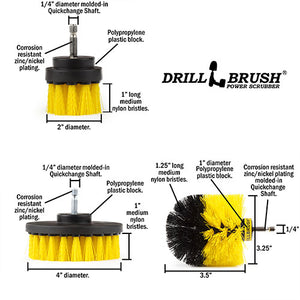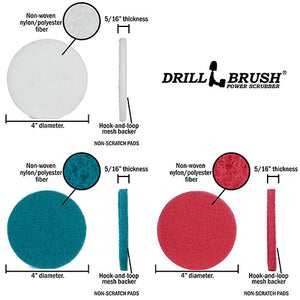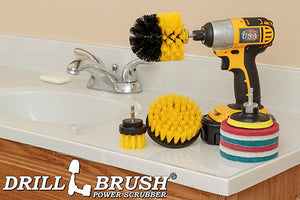 Buy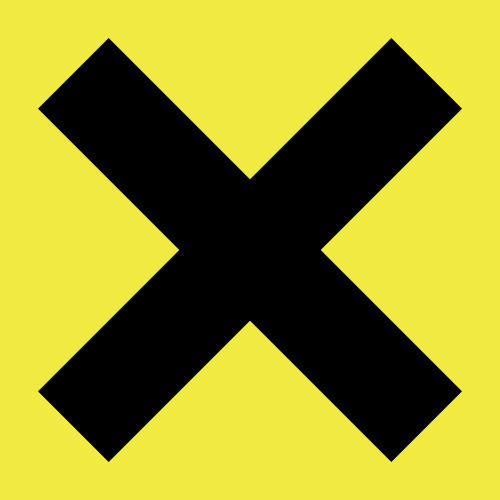 SKU:
S-Y42O-P4-2WRB-3V-QC-DB
Included in this kit:
1x Yellow Original brush
1x Yellow 4 inch flat brush
1x Yellow 2 inch short brush
1x 3 inch threaded Velcro backer
2x White scrub pad
2x Blue scrub pad
2x Red scrub pad
All Products New Products Pad Brush Kits
Featured in this kit is our best selling Yellow Brushes. These brushes Come in a 4 inch flat, 2 inch flat, and 3.5 inch original cone brush sizes all in medium stiffness yellow. It also included (2) of each unique stiffness color pad. The white pad is soft and great for windows. The red pad is a moderate stiffness for cleaning fiberglass. The blue is a stiff pad perfect for cookware.
Get ready to replace your existing toilet cleaning brush forever with the power and speed of these brand new cleaning brushes and scrubbing pads. Get ready to save time and effort with these drill powered cleaning tools. These brushes will become some of your most used bathroom cleaning tools as you start cleaning faster and easier than ever before. Looking for a toilet bowl cleaner look no further than this cleaning kit.
These brush attachments will work as a tile scrubber. This kit includes 3 brushes in varying sizes to make sure you have the right drill brush power scrubber for the job.
You can use the drill brush medium stiffness yellow for cleaning on almost any surface in your bathroom. We recommend using the yellow to clean tile, and grout. The pads in this kit are most commonly used as a glass shower door cleaner.