Original, 4in, & 2in Medium Green Brushes w/ 4in Variety Pads - Kitchen Cleaning | S-G42O-P4-2WRB-3V-QC-DB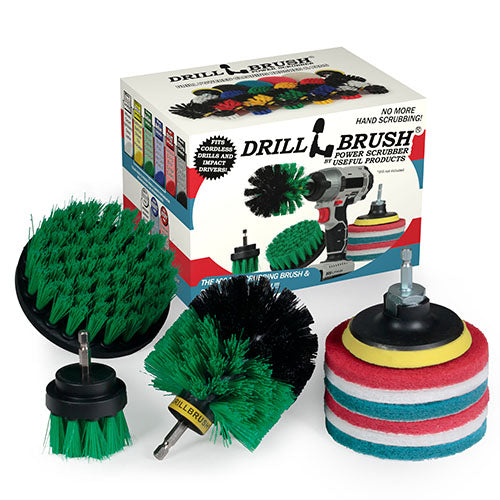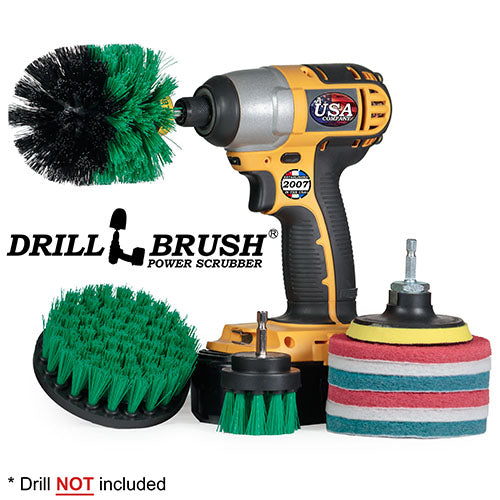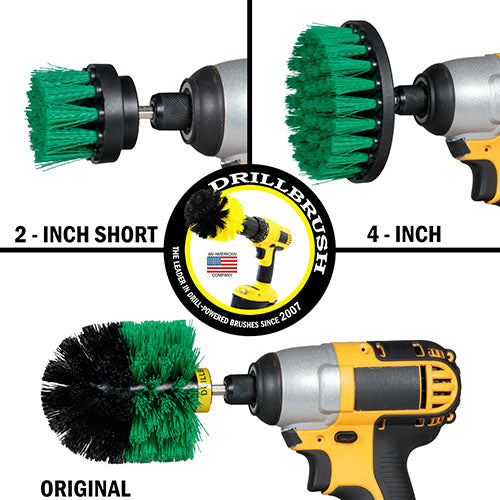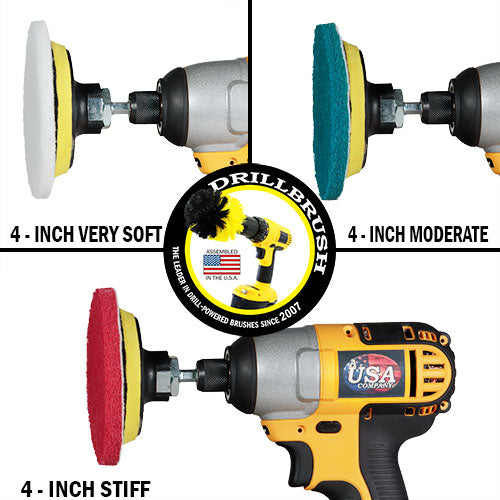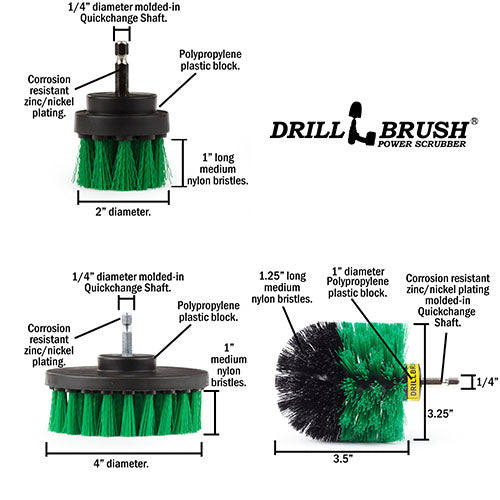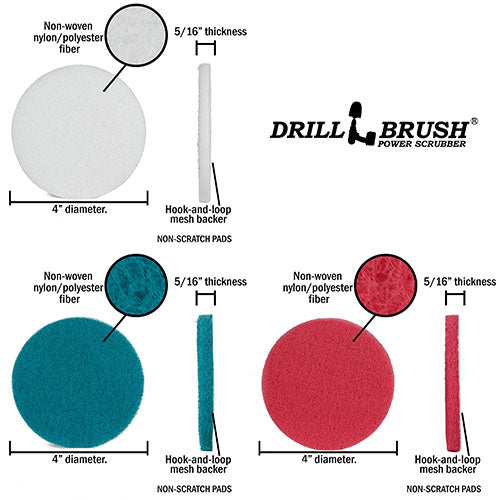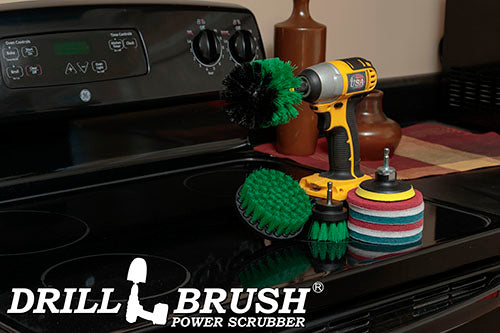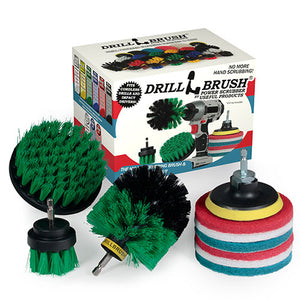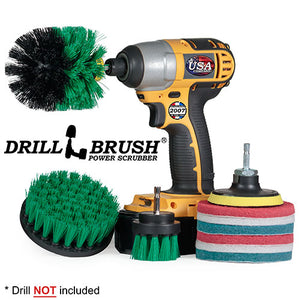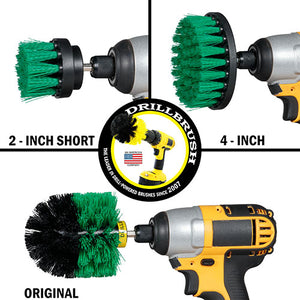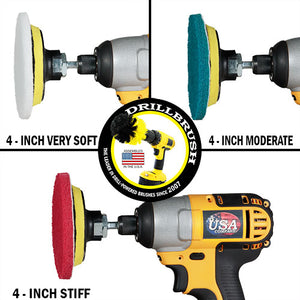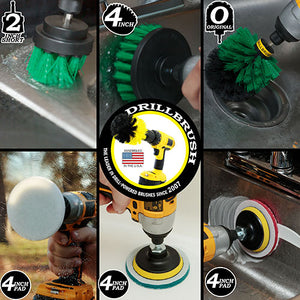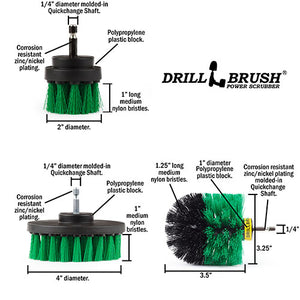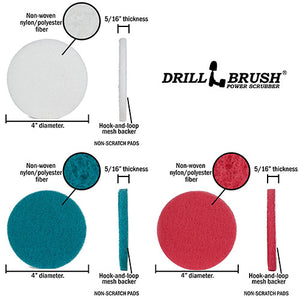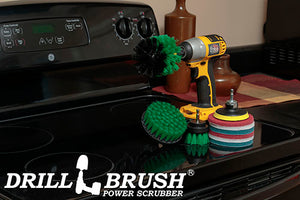 Buy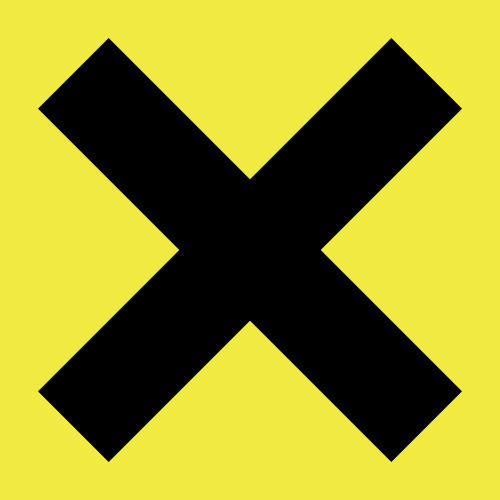 SKU:
S-G42O-P4-2WRB-3V-QC-DB
Included in this kit:
1x Green Original brush
1x Green 4 inch flat brush
1x Green 2 inch short brush
1x 3 inch threaded Velcro backer
2x White scrub pad
2x Blue scrub pad
2x Red scrub pad
All Products New Products Pad Brush Kits
This new version contains our updated pads for a better deeper clean. Each kit contains 2 of each new color pads. Use a combination of brushes and cleaning pads outdoors around your pool. Use indoors to clean around the house. Clean your kitchen like never before.
Our green medium bristle cleaning kit includes an original drillbrush, a 4-inch flat brush, and a 2-inch detailing brush. Also included are three different stiffness scrub pads for household cleaning in your kitchen and bathroom.

This kit includes 3 unique stiffness scrub pads; 

The white pad in soft will clean glass. The blue pad in medium is perfect for tile cleaning. The red cleaning pads are stiffer for cleaning oven racks.
The pads attach to a 3 inch backer pad with a hook-and-loop attachment system. All three brushes and the scrub pad driver/backer feature rugged steel, quarter-inch, quick-change shafts and will fit drills AND impact drivers.