4in Flat Brush, 2in Short Brush, and Jumbo Original all in Medium Stiffness Yellow - Bathroom Accessories Cleaning Set | Y-S-42J-QC-DB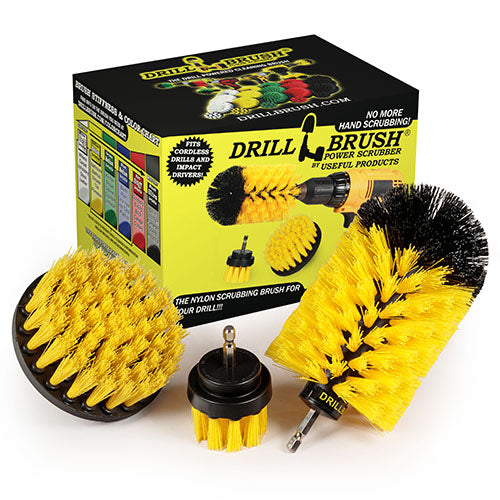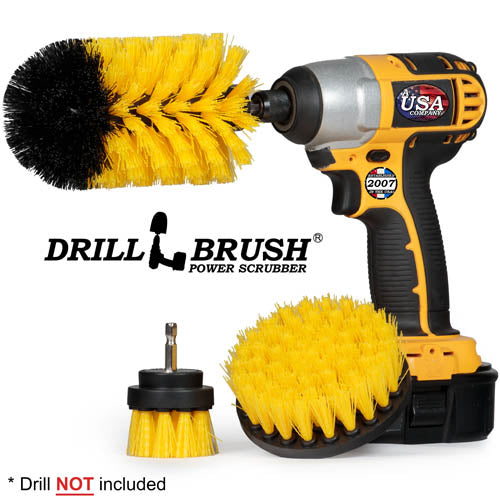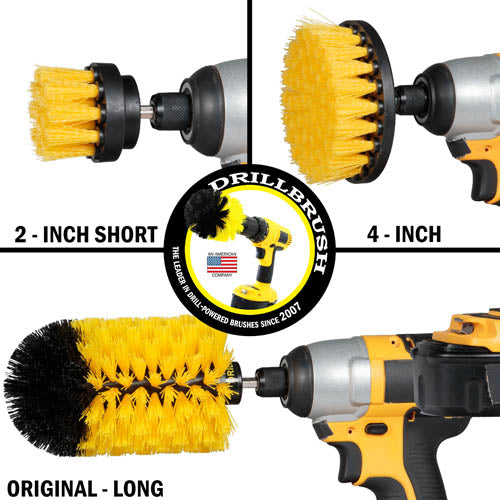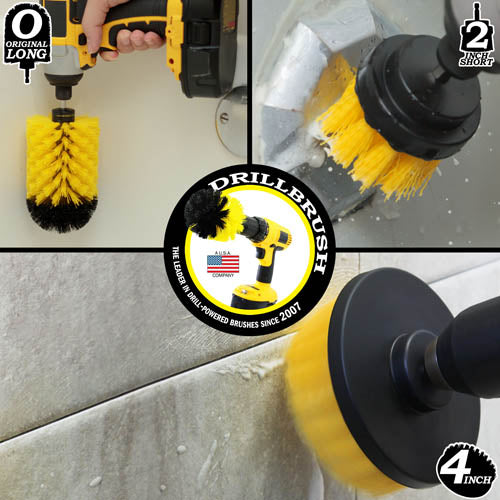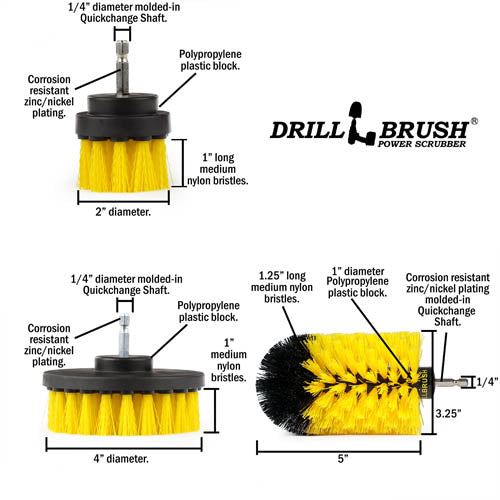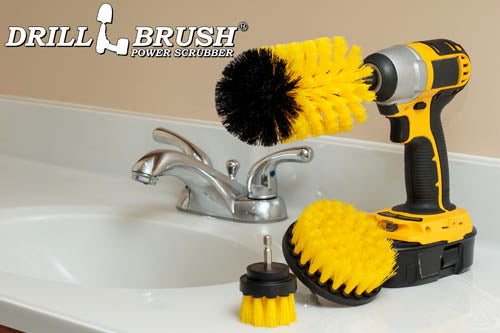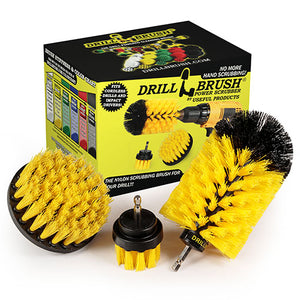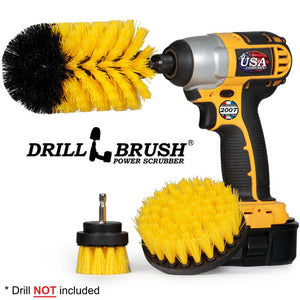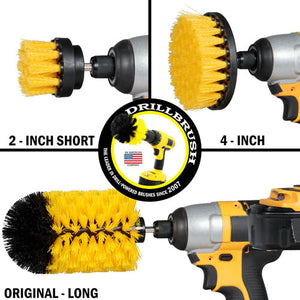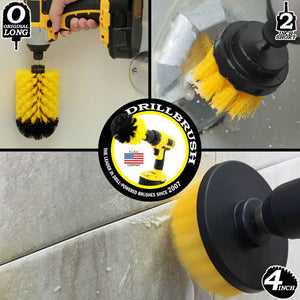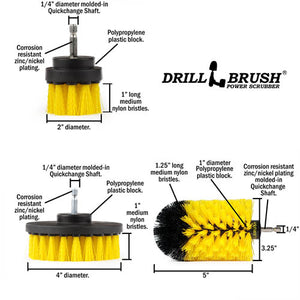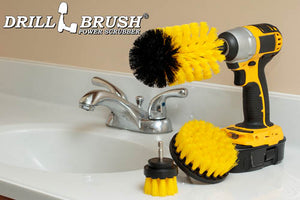 Buy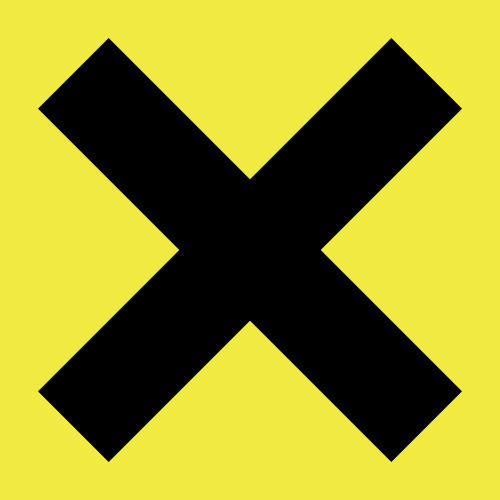 Included in this kit:
1x Yellow Jumbo brush
1x Yellow 4 inch flat brush
1x Yellow 2 inch short brush
All Products Brushes and Brush Kits New Products
Our Classic 3 Piece Cleaning Kit now with our updated 5 inch long original style corner brush to give you the extra cleaning power you need to clean faster and easier than ever before. This Jumbo sized version of our original style drill brush attachment has the extra length necessary to clean your bathroom faster and easier than ever before. Our drill brush set makes for a great shower cleaner. Our drill brush sets have the tools you need for any cleaning needs.
Start saving time and effort cleaning your bathroom with our new and improved drill brush attachment set. Each drill brush attachment included has a variety of potential uses. The Jumbo brush is great for corners and contours. Tilt the brush on its side and run it along shower floor mats to lift out hair with ease. The flat brushes work great as a hard water stain remover. Tilt these brushes at a 45 degree angle to turn your drill brushes into a grout brush for tile floors.
The Yellow medium stiffness bristles are recommended to be used as bathroom cleaning brushes however you can use these drill attachments for cleaning much more. You can use these scrub brushes for cleaning carpets, and tile anywhere in your home. Our products feature a quarter inch quick change shaft so that you can turn any household cordless drill or impact driver into the ultimate cleaning machine. Get rid of your current cleaning brush for our amazing bathroom cleaning kit.
These drill powered brushes will become some of your most used household cleaning tools. You can use our drill brush medium stiffness yellow as a substitute for a bathtub cleaner brush, and a toilet brush. This drill brush set also works as a toilet bowl cleaner brush. This bathroom set has the shower cleaning brushes you need to keep your shower sparkling.