4in Flat Brush, 2in Short Brush, and Jumbo Original all in Medium Green Plus 5" Extension - Kitchen Drill Brushes with Long Reach Extender | G-S-42J-5X-QC-DB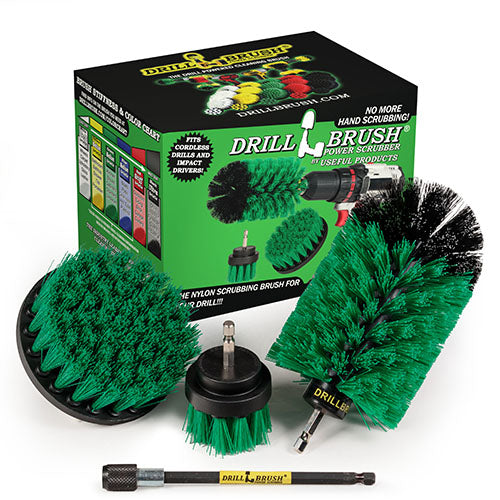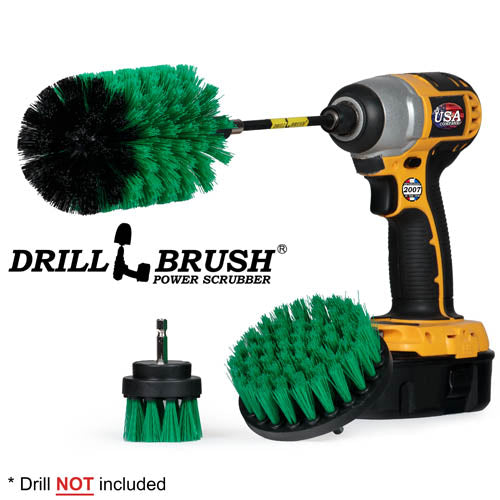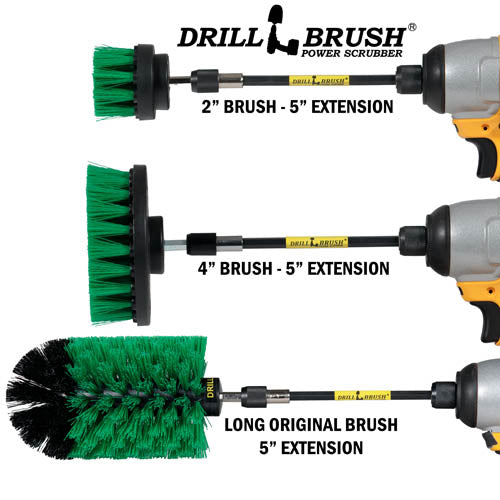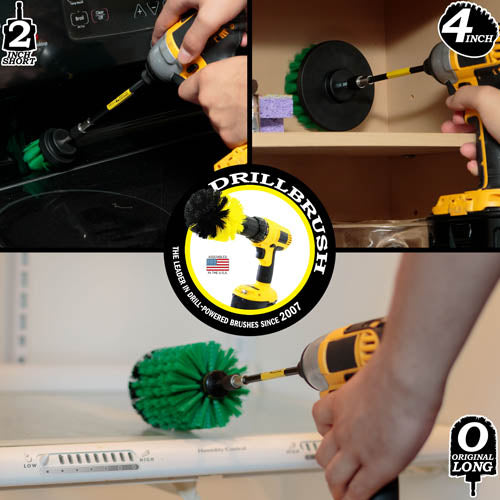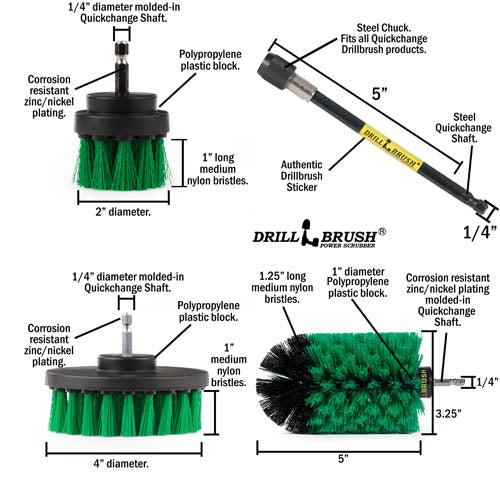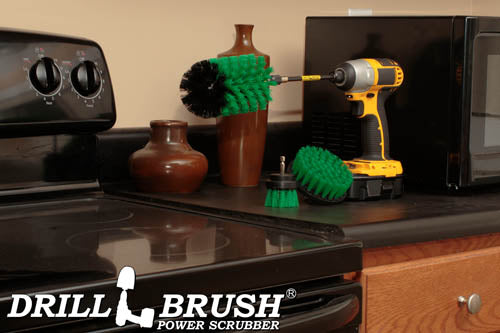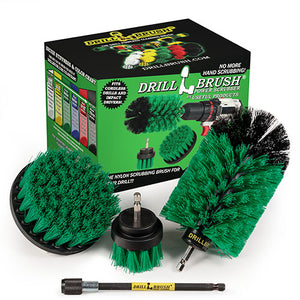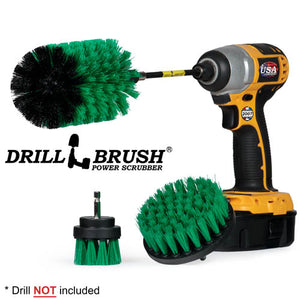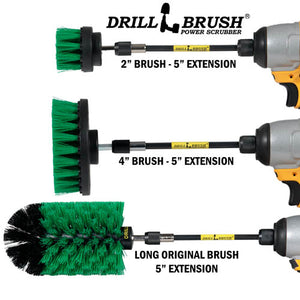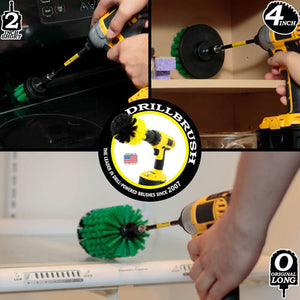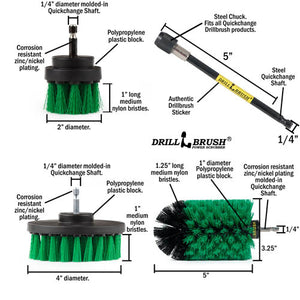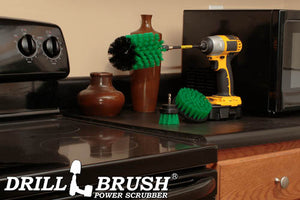 Buy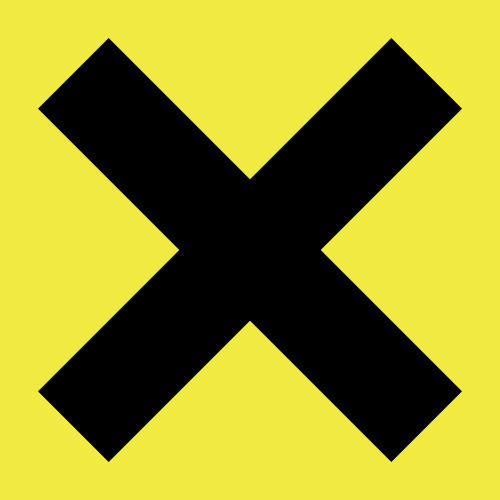 Included in this kit:
1x Green Jumbo brush
1x Green 4 inch flat brush
1x Green 2 inch short brush
1x 5 inch extension
All Products Brushes and Brush Kits New Products
Our most popular automotive cleaning kit now with our updated 5 inch long original style corner brush and drill bit extender to give you the extra reach and cleaning power you need to clean faster and easier than ever before.
Get ready to replace your existing kitchen cleaner brush, forever with the power and speed of these brand new drill powered nylon brushes from Drillbrush. You can use this drill brush kit as an all purpose kitchen cleaner.
These brush attachments will work as a kitchen cleaning brush. This brush set includes 4 nylon drill brushes in varying sizes to make sure you have the right cleaning drill brush set to clean any surface in your kitchen.
You can use our drill brush medium stiffness green as a substitute for a cooktop cleaner brush. This drill brush set also works great as a grout cleaner brush.