7in. Brush 3-piece Kit - Soft, Medium, & Ultra Stiff Bristles - Industrial Cleaning | 7in-L-WYK-T-DB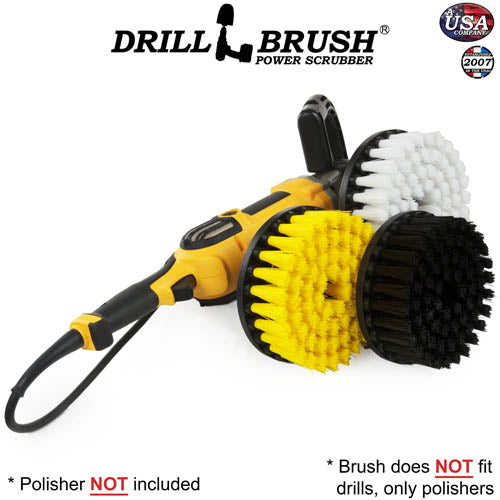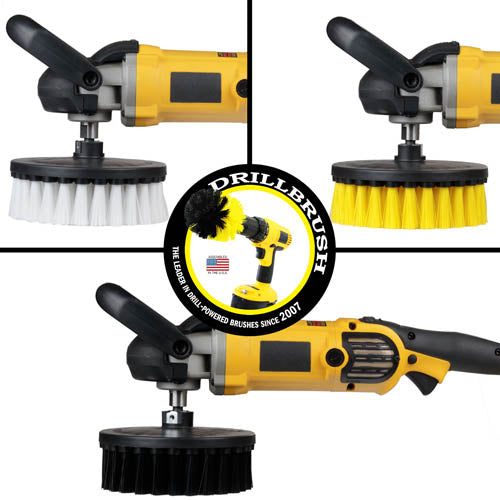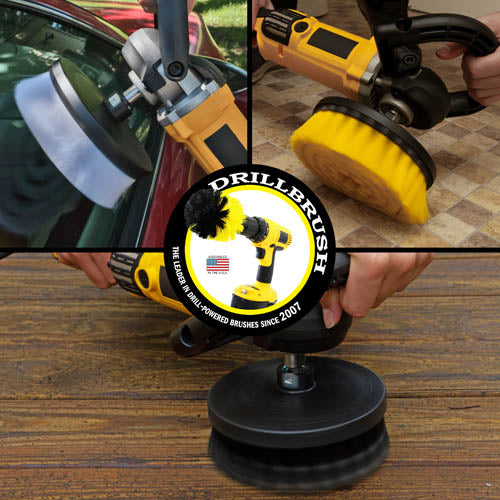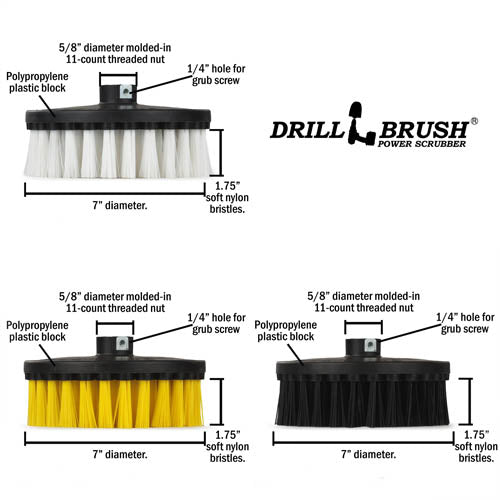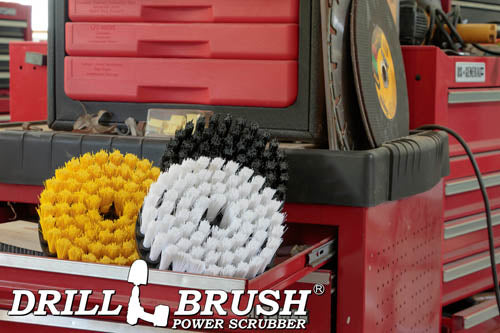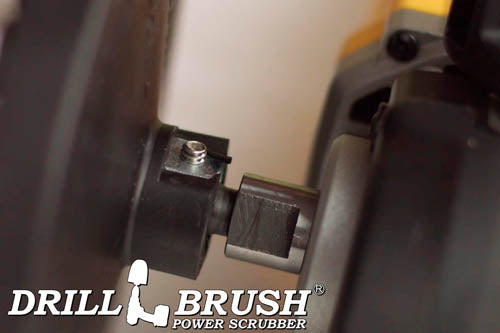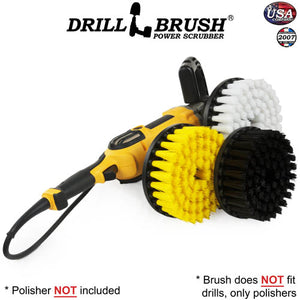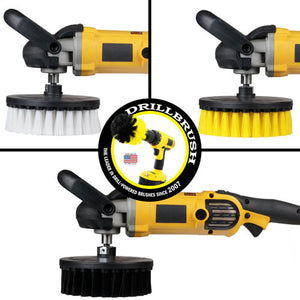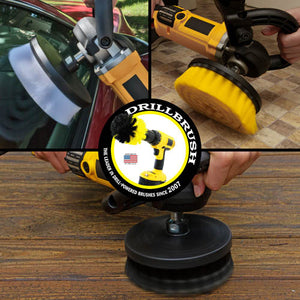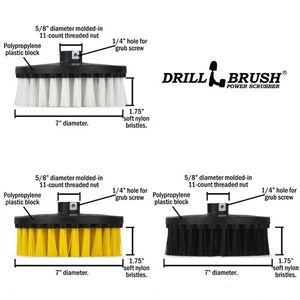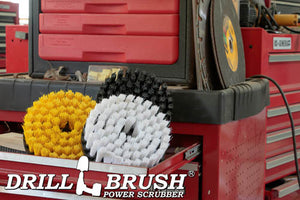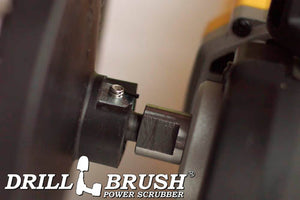 Buy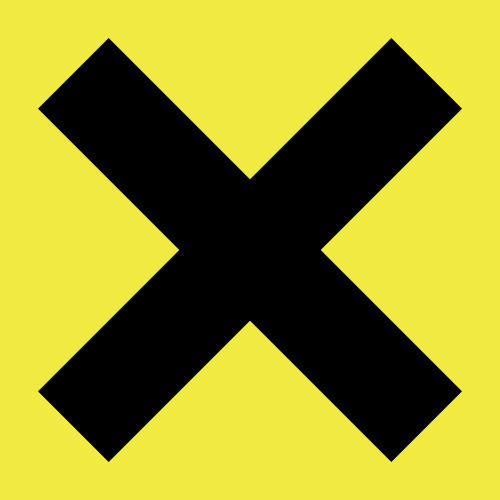 Included in this kit:
1x White 7 inch Threaded flat brush
1x Yellow 7 inch Threaded flat brush
1x Black 7 inch Threaded flat brush
7in. Industrial Brushes All Products Brushes and Brush Kits Variety Kits
This 7in. brush kit features all three of the stiffness levels in our industrial lineup!
Each brush features:
A 5/8"x11TPI nut for attachment to most variable speed polishers
Two locking screws for securing the brush to your variable speed polisher
A strong polypropylene plastic block for increased durability
Our brushes are designed as attachments for use in your variable speed polisher. Some common uses include:
The softer white brush is meant for carpets and plate glass windows
The stiffer yellow brush is great for large tile floors and industrial flooring
The ultra-stiff black brush is rough enough to tackle concrete and stonework.