3in Pad Backer - Hook-and-Loop - Scrubbing Pad Accessory | 3in-V-QC-DB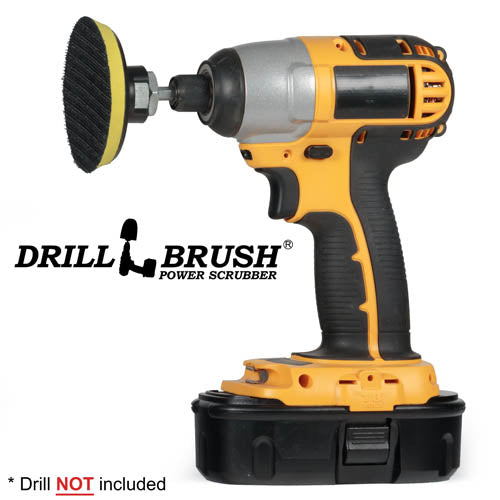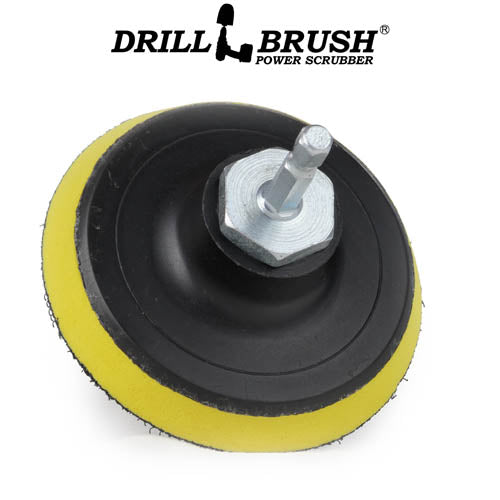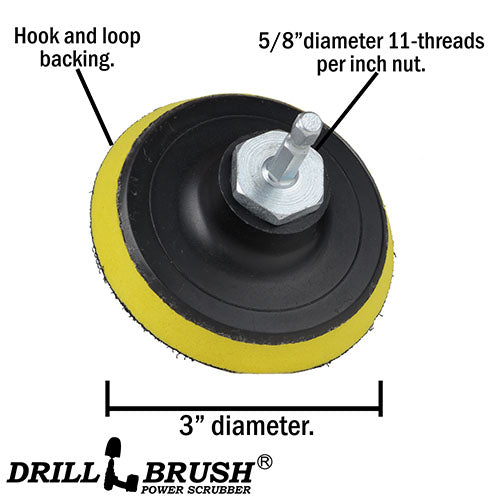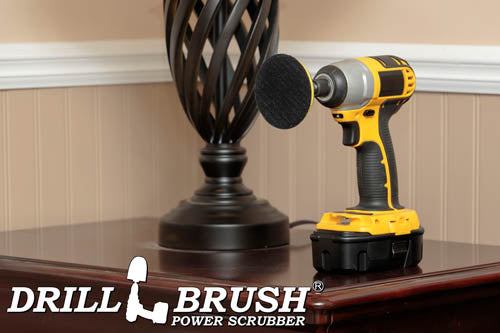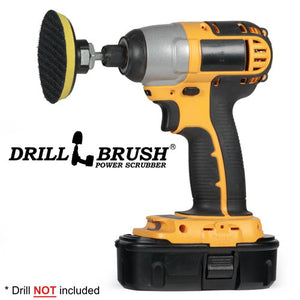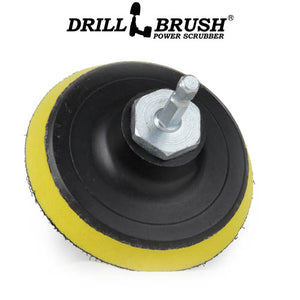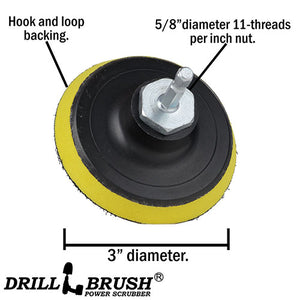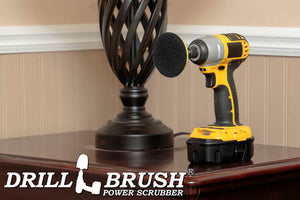 Buy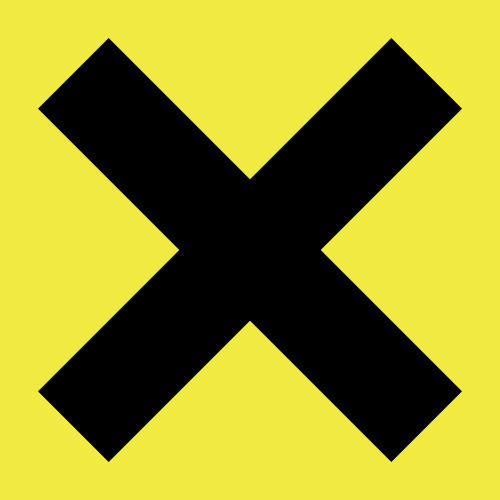 Included in this kit:
1x 3in threaded adapter
1x 5/8 threaded to QC adapter
Accessories All Products Pads and Pad Kits
An essential for pad-based cleaning, the 3in hook-and-loop pad backer allows Drillbrush scrubbing pads to attach to cordless drills and impact drivers.
The backer has a 5/8in, 11 threads per inch threaded nut that attaches to an included 1.4in. quick change to 5/8in-11 adapter for easy connection to all cordless drills.
The backer uses Velcro hook-and-loop material that clings to all Drillbrush scrubbing pads.